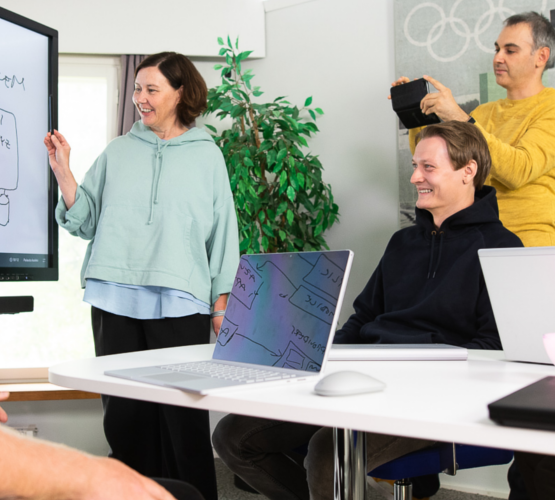 Jere, Software Developer, Innofactor Finland
How did your career at Innofactor begin and what are your current tasks?
In the spring of 2019, I was looking for a junior coder position online and found the DigiStar program announcement. The job description seemed interesting. I also visited Innofactor's website and found Innofactor to be a reliable employer with a long history in software development. I had some coding skills through the courses I attended at the university and a great motivation to get work in the field, so I decided to apply. In May 2019, I was able to start work. After two weeks at Boot Camp, I became a part of a team where I was very well welcomed. What I did was appreciated right from the start, and I quickly took responsibility. My current duties mainly include web development.
Our team has several customers, so the tasks are versatile, and you can operate with several different technologies. The technologies I currently use the most are C#, ASP.NET, JavaScript and its plugins, HTML5, and CSS3. All in all, I have learned and evolved very much during the years.
What is the best part of your job?
One of the best things about my job is that I get to develop my competency constantly. Every day you learn something new, and it also keeps your motivation high. In addition, the tasks are interesting. It is great to see the result of your own work and be able to help customers according to their needs. In addition to this, our team is great, everyone is happy to help others and we have a good, relaxed atmosphere. Innofactor has flexible practices in regard to remote work, for example, and the Espoo Campus is very cozy with its seaside views. There is also good access by metro.
What have you learned in this job?
I have made tremendous advances in all technologies over the past years. For example, I was not very familiar with C# and ASP.NET before I came to Innofactor – today I use them daily and in almost every project. I have also learned a lot about the team's agile software development methods and the related teamwork. Our team has decision-making power and responsibility, and everything works excellently.
Why should you apply for the Innofactor DigiStar program?
DigiStar program gives you the opportunity to develop yourself and to work with real professionals. They can teach you important things and everyone is ready to help you with anything. In addition, the Boot Camp provided a very good general introduction to Innofactor's operations and industry. For example, the Scrum course was interesting and useful.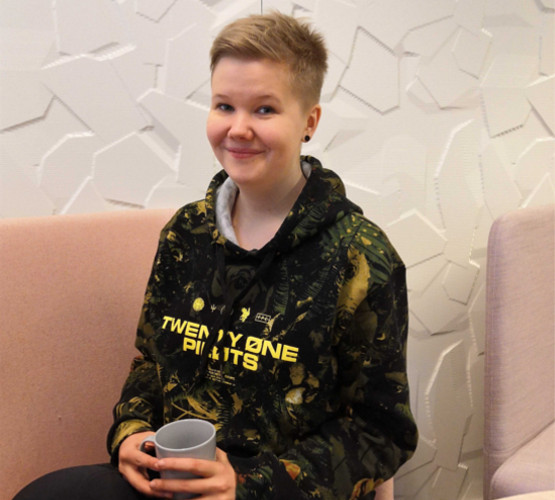 Erika, Software Developer, Innofactor Finland
How did your career at Innofactor begin and what are your current tasks?
I started working at Innofactor in June 2016. I started as a junior software developer and became part of an agile team that worked on a larger project on the client's premises full-time.
When I started at Innofactor, most of the methods and technologies I used were more or less unknown to me, so there was a lot to learn. However, it was easy to learn the job in a good atmosphere and as a part of a professional team.
Currently, I still work in an agile team with a new customer on a large project as a Full Stack software developer. My tasks largely revolve around system development. Everyone on my team does everything! Of course, there are specializations and different interests, but there are no strict roles in the work tasks, which is something I like.
What is the best part of your job?
In software development, I always enjoy creating something new and having 'aha' experiences. I also have great respect for the freedom to do things in the best way I see fit without a strict hierarchy. For me it is very important that my work tasks are versatile and variable. As a software developer, I am able to tackle a wide range of tasks. However, everything is crowned by a good team full of seasoned professionals, who I am also happy to spend my free time with.
What have you learned in this job?
So much. As I mentioned before, I have learned many things that were new and unfamiliar to me during my time at Innofactor. In short, I've learned to be an independent and competent coder. I have also learned a lot about agile methods in project work.