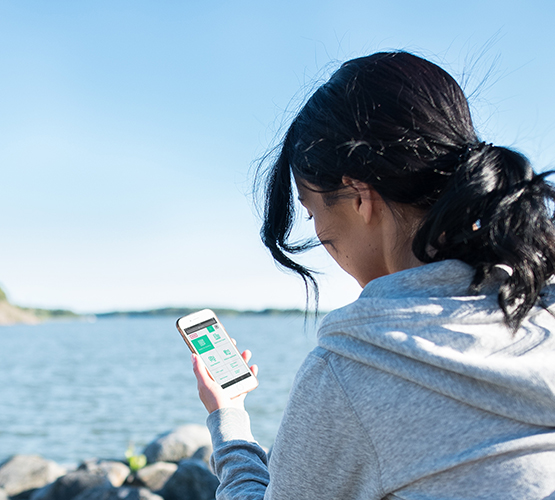 Engage your customers digitally in a way that's most convenient for them
The modern digital organization serves its customers personally, effectively and on their terms regardless of time, place or device. Innofactor helps organizations to put their customer in the center and design engaging, personalized digital customer services in all channels where their customers are present. This ensures end users have a best-in-class customer experience, as well as quick and convenient access to relevant services and information.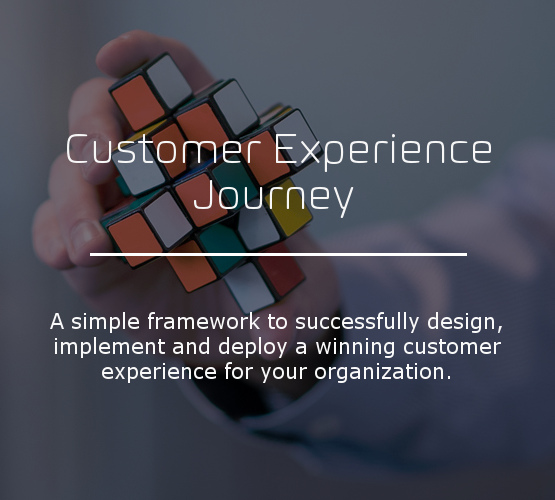 Get Started with Innofactor Customer Experience Journey
As a leading Nordic provider of digitalization and cloud solutions and working closely with world class partners such as Microsoft and Episerver, Innofactor has the expertise to help your organization take the next step in modernizing your digital customer experience.
Learn more about the five phases of Innofactor's Customer Experience Journey below!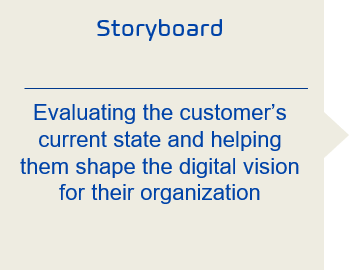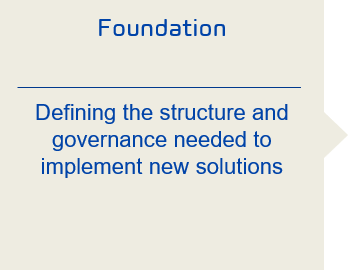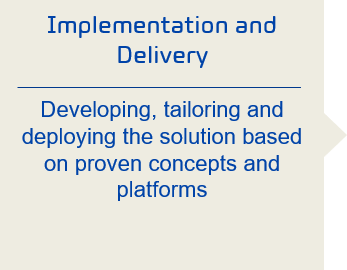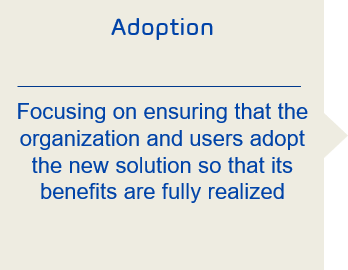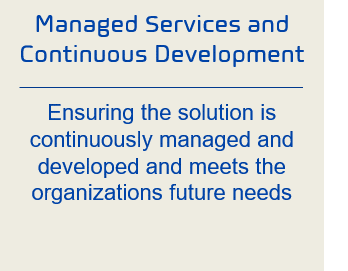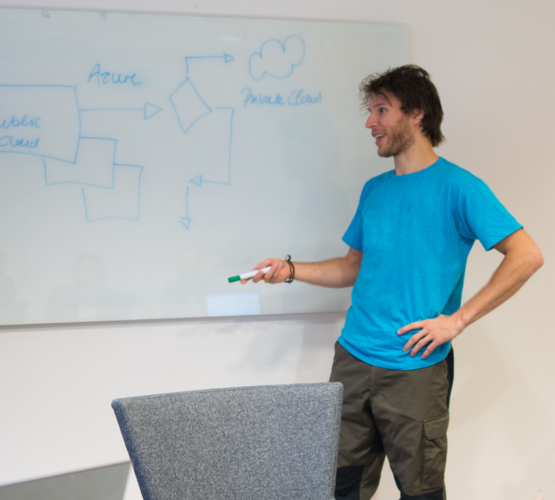 Step 1: Storyboard – Evaluating your organization's current state and helping you shape a digital vision
Do you know how to reach your customers digitally in the right channels?
Do you know how to create the best modern digital customer service experience for your customers?
Do you have an effective way to attract digital leads and nurture them to become customers?
Do you have several high-cost content management, marketing automation and customer support systems without proper integration?
Our solutions
We create modern centralized digital web front end services that seamlessly connect with your CRM and Marketing Automation platforms.
We create for you a centralized modern customer service system (including chat and bots) that's fully integrated with your CRM and ERP.
Our digital customer solutions are based on one core cloud solution with Microsoft, third party and Innofactor components.
Your benefits
You will get understanding as to how your customers could get the right service and information at the right time, and how to increase sales through digital customer engagement.
You will learn how to create a semi-automized service where customer data is available in real time for all users, improving your operational performance.
How we deliver?
We help you decide on scope and focus of your journey.
We arrange workshops and create a Proof of Concept for you.
We will deliver a report with analysis about your current status and future opportunities as well as provide a demo system when it's relevant.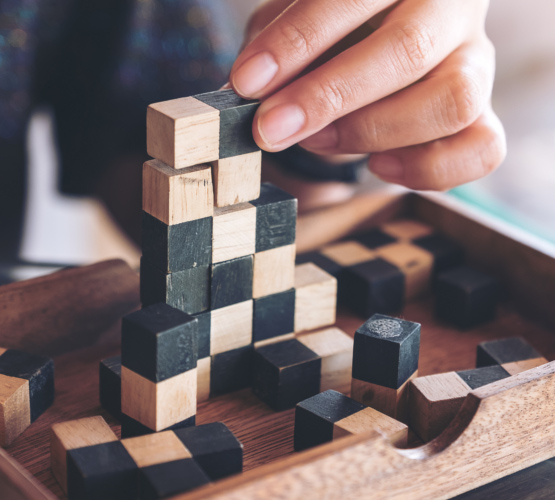 Step 2: Foundation – Defining the structure and governance needed to implement new solutions
Do you know what are the best ways to differentiate from competitors in the digital world?
Do you have a roadmap for how to renew your web site and customer support systems?
Are you confident that all your systems fulfill GDPR requirements?
Our solutions
We offer you state-of-the-art service design expertise to create customized design for your services.
We help you define a high-level architecture view, key requirements and a roadmap for how to renew your services.
Our framework will help you define a cloud enablement process, organization, governance, and ensure you operate according to laws and regulations.
Your benefits
You get a blueprint for a modern digital customer experience environment that meets your customers' needs and your objectives.
Your employees will get a better understanding of the different ways to renew experiences you provide to the customers.
How we deliver?
We will host engaging workshops, help you choose the focus and create together a roadmap that suits your organization.
We will deliver service design, user interfaces, high level architecture and help you define key requirements and roadmap documents.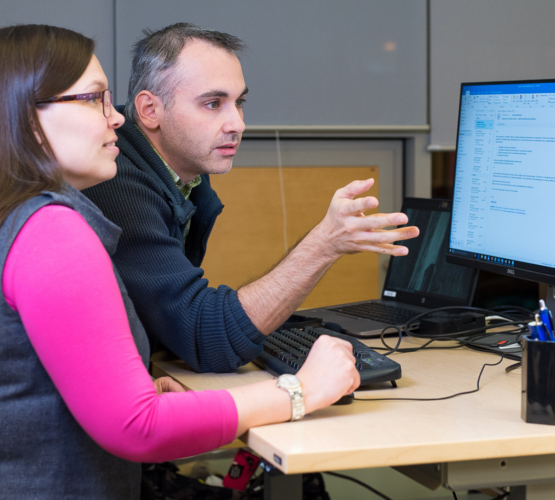 Step 3: Implementation and Delivery – Developing, tailoring and deploying the solution based on proven concepts and platforms
Does your digitalization partner understand your business, employees and customers?
Do you have you visibility to what's being delivered and what's still pending on a weekly, daily and hourly basis?
Are you getting value for your investment at the right time?
Our solutions
Our cloud-based solution and delivery model guarantees delivery on time and within budget.
Our flexible Nordic resource pool ensures you get the right people for your project.
We understand our customers' industries, customers and employees, and have a great communication model throughout the whole implementation.
Your benefits
You will save time and money as your solution is delivered according to scope and plan.
You will get a solution that really fits your needs.
How we deliver?
Innofactor Agile way of working
Our empowered team(s) consist of cross-functional competences working towards a common goal
Continuous service development ensures rapid releases.
We work closely together with our customers to achieve the goals we set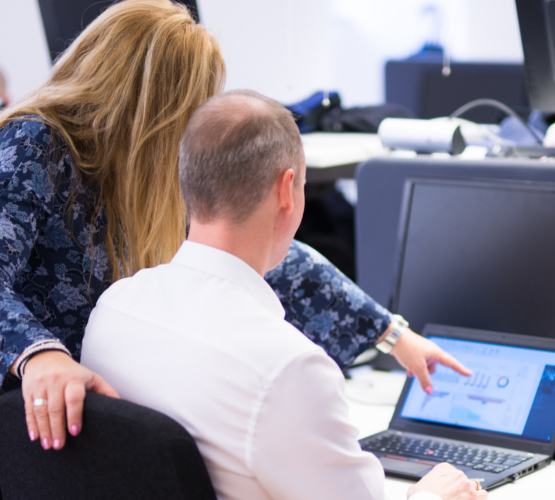 Step 4: Adoption – Focusing on ensuring that your organization and users adopt the new solution so that its benefits are fully realized
Do your employees fail to start using newly acquired systems?
Do your employees use systems (e.g. customer service system) in different ways than anticipated, consequently you have to deal with poor data quality?
Does it take too much time to realize benefits from your IT investments, are you able to calculate them?
Our solutions
We emphasize users' motivation (e.g. highlighting key benefits), training, hands on support and usage, especially in the beginning of the use of the new system.
We help you create a playbook detailing how to use the systems right.
We co-create a benefit plan with you that details how the benefits of your new solution should be realized and measured.
Your benefits
You will get full return on your investment after your system is fully used, in the right way, and an unique digital experience for customers.
Your data quality and user satisfaction are improved and workload to your IT-support is lower.
You start seeing the benefits from the system early on.
How we deliver?
We help you plan the right adoption path for your new solution including defining your starting point and objectives, planning, change support, measuring and analysis
and continuous development
We support you in motivating your employees by highlighting the key benefits, train them and give hands on support when needed.
We will deliver a benefit plan, engaging training materials and videos.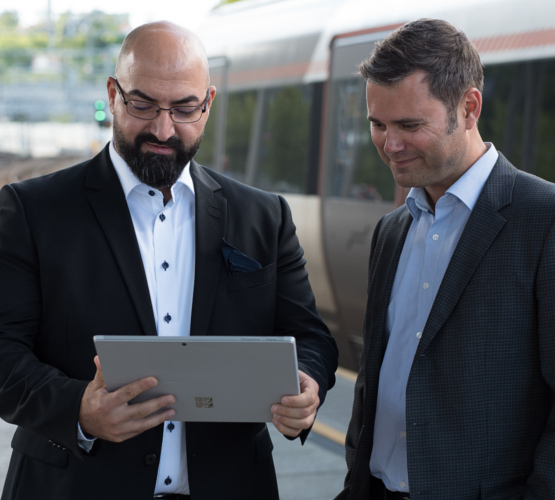 Step 5: Managed Services and Continuous Development – Ensuring the solution is continuously managed and developed and meets the organizations future needs
Does your business have constant changes and does that create continuous change requests for various systems?
Does implementing changes take too much time end up being very costly?
Is it hard to keep up with new features and realize benefits from fast developing solutions?
Our solutions
With the help of your employees our architecture makes fast and cost-effective changes possible, and we dedicate a solution specialist for you during the service.
Our managed service and continuous development process takes care of both updating your solution, as well as the playbook and user documentation.
We also offer re-training your employees as a part of our service.
Your benefits
Your solution always fits your current business situation and your employees' needs.
You will save time and money by focusing more resources on supporting your own business.
You can ensure that you will get maximum benefits from your solution throughout its lifecycle.
How we deliver?
We offer reliable managed cloud service including regular updates and 24/7 customer service.
We also offer continuous development service with an updated roadmap, a dedicated service manager and a solution specialist to help you maximize your benefits.
We deliver system updates, updated roadmaps, benefit plan documents, training materials and videos.
Meet some of our customers who we're helping to achieve more personal digital customer experience
Our solutions for Customer Experience Journey