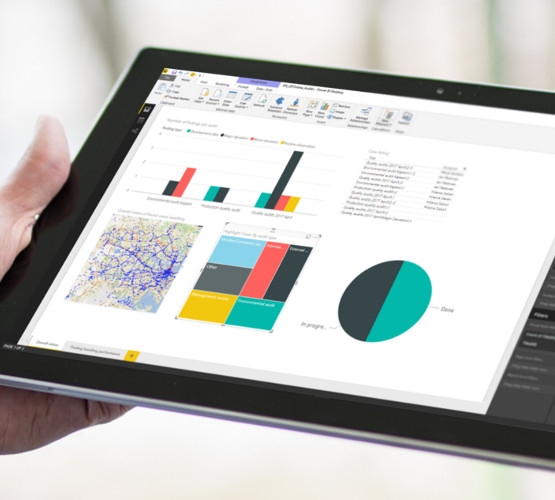 Enable data-driven business and decision making in your organization by leveraging advanced analytics, AI and machine learning
The amount of data created within an organization increases exponentially and is fragmented in multiple sources and databases. It ranges from various forms of operational data points to information about customers, projects, employees and partners. New capabilities such as advanced analytics and machine learning, as well as enabling technologies like IoT, have emerged to facilitate the consolidation and analysis of vast amounts of data from various internal and external sources. The modern organization empowers its employees, decision makers and stakeholders by leveraging real-time data and artificial intelligence to support their decision making.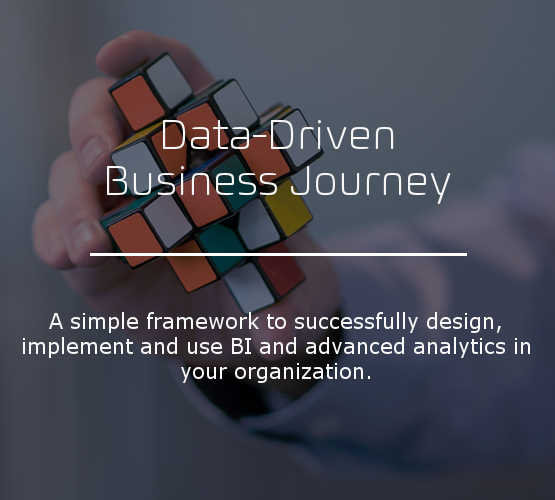 Get Started with Innofactor Data-Driven Business Journey
As a leading Nordic provider of digitalization and cloud solutions and working closely with world class partners and leading Nordic customers, we have the expertise to help your organization take the next step in data driven business and decision making.
Learn more about the five phases of Innofactor's Data-Driven Business Journey below!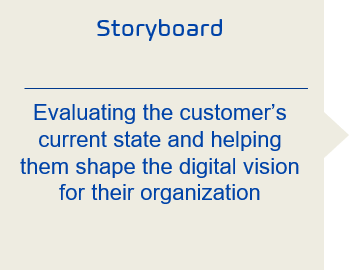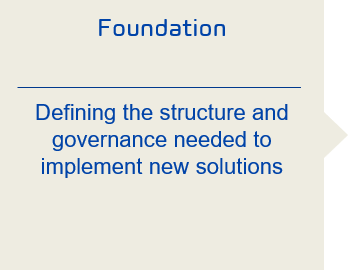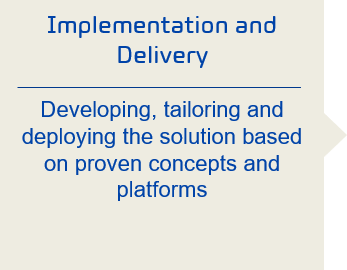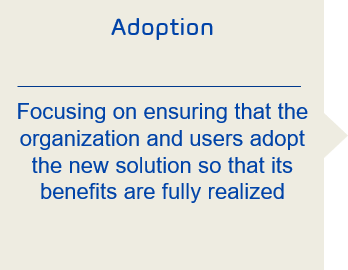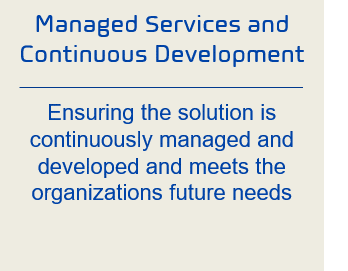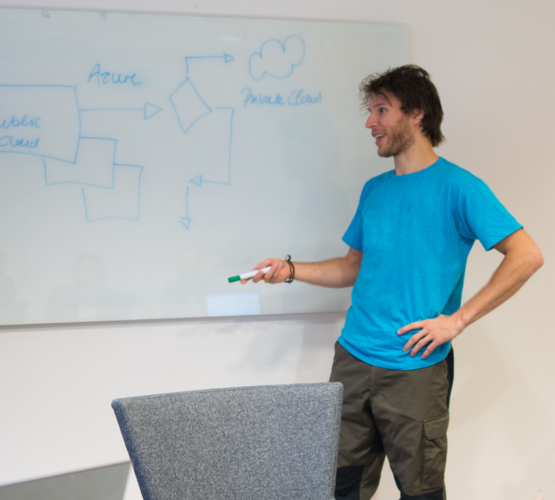 Step 1: Storyboard – Evaluating your organization's current state and helping you shape a digital vision
Do you have increasing competition and pressure of cost savings around you?
Are you able to turn all available data into business intelligence?
Do you know how to get real-time and reliable information about your business for your management?
Do your employees understand all new advanced analytics technologies, or benefit from existing ones that that your organization is providing?
Our solutions
We define the maturity of your existing BI solutions in use.
We increase your knowledge about new analytics technologies, e.g. AI and IoT.
We help you to utilize new technologies and create new, better business models.
Your benefits
You will make better business decisions.
You will discover new business opportunities.
You will have higher growth and profitability.
How we deliver?
We help you decide on scope and focus of your journey.
We arrange workshops and create a Proof of Concept for you.
We will deliver a report with analysis about your current status and future opportunities as well as provide a demo system when it's relevant.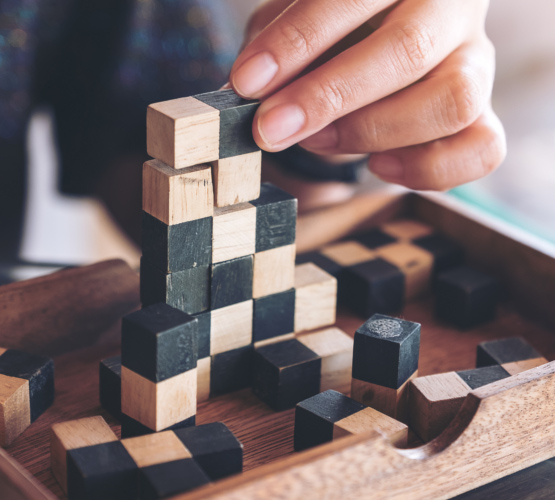 Step 2: Foundation – Defining the structure and governance needed to implement new solutions
Do your employees, or management need expertise how to utilize modern analytics tools to get better information and analyses?
Do you have a roadmap for reinventing your business model to meet your customer's needs and adapt to future technology changes?
Our solutions
We deliver a high-level architecture view, key security requirements and a roadmap for creating advanced analytics solutiona for you.
We facilitate workshops to help you evolve your business model, e.g. by leveraging AI- or IoT.
Your benefits
You will get a better understanding available opportunities and get clear options how to proceed.
You will be ready to make the needed strategic decisions for your change.
How we deliver?
We help you decide on scope and focus of your journey.
We arrange workshops with you to create needed plans.
We deliver a technology proposal around business intelligence software, machine learning solutions and data warehousing that meets the goals of your business.
We will design the right high level process and identify key requirements and roadmap and provide you all the needed documentation.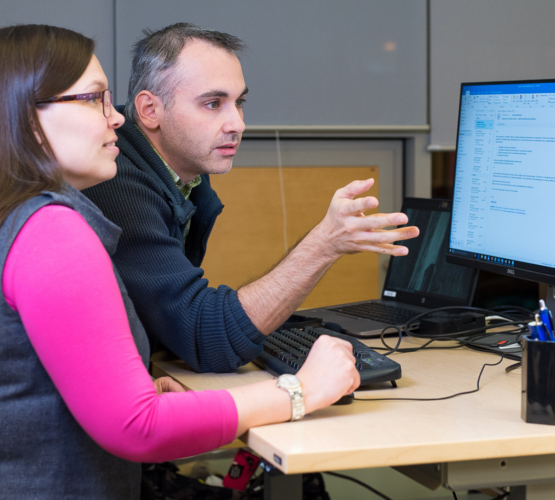 Step 3: Implementation and Delivery – Developing, tailoring and deploying the solution based on proven concepts and platforms
Is your data quality in order?
Do you use old or not functioning BI software?
Can you access the data your business needs?
Wil your solutions scale with your business?
Our solutions
Our cloud-based solution and delivery model guarantees delivery on time and within budget.
We understand the infrastructure needed and can help to define customized solutions your organization needs.
Your benefits
You will not waste your time and money.
You will be able to focus on a solution that really fits your needs.
How we deliver?
We have a PRINCE2-based project delivery model including agile SCRUM, semi-agile Water-scrum-fall and traditional Waterfall options (complete, standard and light levels) – we will help you select the best model for your needs.
We will deliver a comprehensive documentation including e.g. project plans, technical, information security and testing documents.
The end result is a perfect solution that can be further developed as your business grows.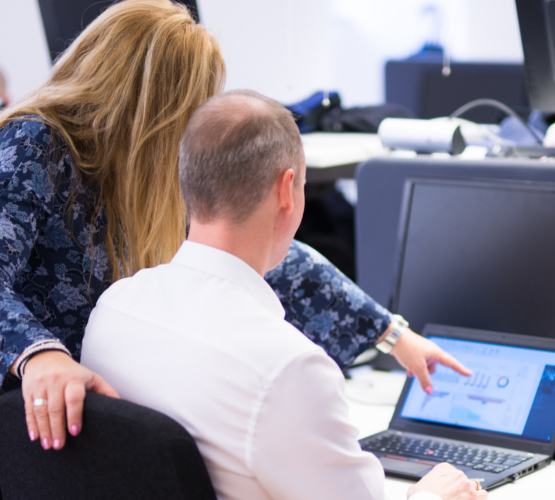 Step 4: Adoption – Focusing on ensuring that your organization and users adopt the new solution so that its benefits are fully realized
Do your employees fail to start using newly acquired systems and instead prefer to use old reports and their own Excel sheets?
Do your employees use systems (e.g. CRM and ERP) in different ways than planned, resulting in poor data quality?
Do your users have a good dialogue with your IT?
Does it take too much time to get benefits from your IT investments, or is it hard to calculate them?
Our solutions
We emphasize users' motivation (e.g. highlighting key benefits), training, hands on support and usage, especially in the beginning of the use of the new system.
We help you create a playbook for using your new solutions correctly, including source systems like CRM and ERP, if needed.
We co-create a benefit plan with you that details how benefits should be realized and measured.
Your benefits
You will ensure that your IT department and solution users will align and start communicating on the right level.
Your DevOps will function as in any modern organization.
You will get full return on your investment and your new solutions are fully used, in the right way.
Your management and employees share common data to support decision making on all levels.
How we deliver?
We support you in motivating your employees by highlighting the key benefits of the new solutions, training them and giving hands on support when needed.
We will deliver a benefit plan and training materials including videos.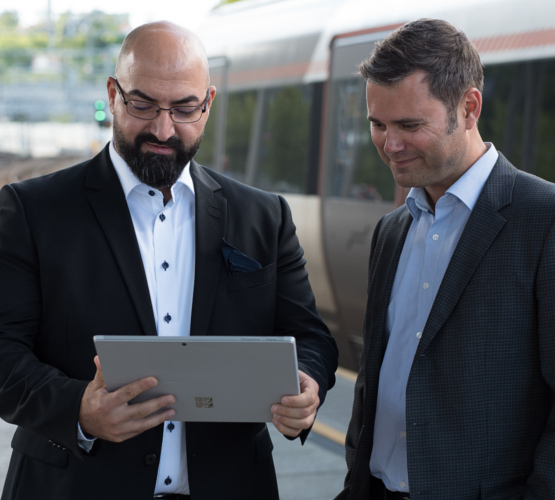 Step 5: Managed Services and Continuous Development – Ensuring the solution is continuously managed and developed and meets the organizations future needs
Does your business have constant changes and does this create continues change request for the system?
Do all changes and maintenance take too much time and are very expensive?
Is it hard to realize benefits from fast developing systems and new features?
Our solutions
Our architecture enables fast and cost-effective changes, which can also be done by your employees.
We dedicate a solution specialist for you throughout the service.
Our managed service and continuous development process takes care of both updating your solution, as well as the playbook and user documentation.
We also offer re-training your employees as a part of our service.
Your benefits
Your solution always fits your current business situation and your employees' needs.
You will save time and money.
You can ensure that you will get maximum benefits from your solution throughout its lifecycle.
How we deliver?
We offer a reliable managed cloud service including all updates and 24/7 service and extensive support.
We also offer operations-as-a-service with an updated roadmap, a dedicated service manager and a solution specialist to maximize your benefits.
We deliver system updates, updated roadmaps, benefit plan documents, training materials and videos.
Meet some of our customers who we're helping to achieve data-driven business
Our solutions and products for Data-Driven Business Journey