Sustainability
The key operating principles governing sustainability at Innofactor are documented in the company's Code of Conduct and environmental policy. The Code of Conduct is based on legal requirements and the underlying international standards, such as the ILO Declaration on Fundamental Principles and Rights at Work, the UN Universal Declaration of Human Rights, the UN Sustainable Development Goals and the ICC Business Charter for Sustainable Development.
Innofactor's internal operations are managed through various processes and standards. The key processes related to sustainability include the company's processes pertaining to legal affairs, risk management and employees, which govern many of the key aspects of corporate responsibility. The framework for Innofactor's operations is provided by the ISO 9001, ISO 27001, ISO 13485 and AQAP-2110 standards, which the company's various processes adhere to.

Innofactor is committed to supporting the achievement of the UN Sustainable Development Goals (SDGs) by 2030. Accordingly, we have mapped the main objectives from the perspective of our business operations.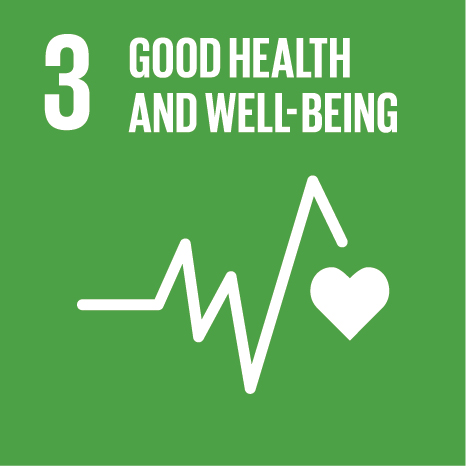 Good Health and Well-Being
We invest in the digital transformation of social services and healthcare, which has a broad impact on society. We are part of the national Virtual Hospital project, coordinated by the Joint Authority for the Hospital District of Helsinki and Uusimaa (HUS), under which we have played an important role in the implementation of HUS' unique Health Village concept. The online service gives citizens access to reliable information on health, self-care and getting treatment for medical conditions, regardless of the time and the user's location.
We also look after the well-being of our employees by providing comprehensive occupational health services and emphasizing workplace ergonomics at our offices.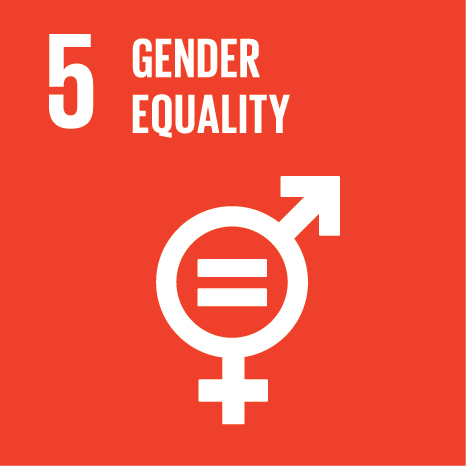 Gender Equality
We offer equal opportunities to all of our employees, regardless of gender and regard Innofactor's workplace diversity as one of our most valuable assets. Women currently represent 28 percent of our personnel. To further promote the employment of women in the ICT sector, we joined Women in Tech in 2017. The network aims to inspire more women to enter the technology industry and stimulate discussion on choices related to studying and career choices.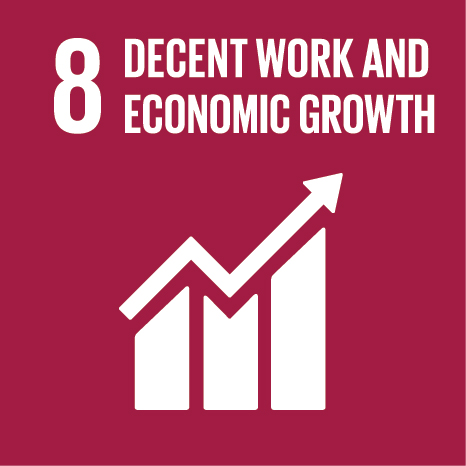 Decent Work and Economic Growth
We contribute to economic growth through innovation and new technologies. The measures we have taken to employ young people also help support this goal.
Environmental Responsibility
Innofactor's environmental impacts are guided by our environmental policy, which was revised in 2017. The long-term goal of the policy is to continuously improve our environmental impacts and proactively respond to the changing expectations and requirements of society.
We carried out an energy survey for major companies, as required by the Energy Efficiency Act, in 2015. Based on the survey, we have implemented measures to improve energy efficiency in our organization and regularly monitor our energy consumption. We are preparing for another energy survey in 2019 and strive to actively identify further energy saving opportunities within our organization.
Public transport access to Innofactor's head office at the Espoo Campus was substantially improved when the west metro began operating in the end of 2017. In addition to the Espoo Campus, Innofactor's other offices are also easily accessible by public transport. We encourage our employees to commute by bicycle and use virtual meetings instead of travelling, whenever possible.
For several years, we have recycled waste and reduced our paper consumption at our offices, reflecting our commitment to environmental values. Innofactor's remote work policy motivates our employees to take advantage of flexible working arrangements and reduces our total carbon footprint.


Social Responsibility
In 2017, Innofactor systematically recruited young talents and participated inseveral employment-oriented training programs, such as the Microsoft Azure Academy and Microsoft Dynamics 365 Academy.
We participated in the Microsoft Azure Academy and Dynamics 365 Academy again as a Microsoft partner company. The main objective of the six-month Academy is to find employment for the participants in a Microsoft partner company at the end of the program. The Dynamics 365 Academy includes participation in practical projects, a Boot Camp training period, practical exercises and two Microsoft certification tests. Our aim is to help the participants accumulate valuable work experience and develop them into experts in their field. In 2017, we recruited a total of seven employees through the Microsoft Academy programs.
Youth unemployment is one of the most significant challenges in the Nordic countries today. We are committed to promoting the employment of young people through our Young Talent Recruitment program. We employed 14 young talents through the program. Young people coming in through the recruitment program are placed in various types of positions at Innofactor.
In May, we organized our annual InSpirit employee event and invited our employees from all the Nordic countries to participate. The event featured Nordic networking, presentations of our different country organizations and the sharing of knowledge and expertise related to our customers and products.
Innofactor monitors employee well-being by conducting an annual employee satisfaction survey. The results of the survey are processed at the team level and by the Group's various management teams. Based on the results, we identify development areas that we can improve to further increase employee satisfaction among our personnel. We support the recreational activities of our employees in various ways, including the Innofactor Fun Club, which covers many different activities ranging from culture to sports.


Respecting Human Rights, Anti-Corruption and Anti-Bribery
Innofactor launched its Code of Conduct in summer 2017. The Code of Conduct is an important risk management tool that defines the general principles and guidelines that the company's employees and partners must adhere to. The Code of Conduct was approved by Innofactor's Board of Directors, it has been covered in various training events, and it is binding on all of the Group's business areas.
At Innofactor, we are committed to conducting our business transparently and in accordance with the highest ethical standards. We encourage our employees and other stakeholders to report suspected infringements against the Code of Conduct through our anonymous whistleblowing channel. All information collected via the whistleblowing channel is processed in strict confidence.