Sustainability
Innofactor is convinced that the company's long-term success is based on sustainable operations. Our digital solutions are in a key position in curbing climate change and promoting sustainable development. Our operation is steered by our Code of Conduct and environmental policy, in addition to which we comply with the leading international sustainability standards, such as the ILO Declaration on Fundamental Principles and Rights at Work, the UN Universal Declaration of Human Rights, the UN Sustainable Development Goals and the principles of the ICC Business Charter for Sustainable Development.
Innofactor's internal operations are managed through predefined core processes and standards. The key processes related to sustainability include the company's processes relating to legal affairs, risk management and human resources, which govern many of the main aspects of corporate responsibility. The framework for Innofactor's operations is provided by the ISO 9001, ISO 27001, ISO 13485 and AQAP-2110 standards, which the company's various processes adhere to.
In 2018, Innofactor conducted a survey to learn about the employees' views of the most material sustainability themes in the organization. The most relevant sustainability themes for the personnel in Finland were providing solutions which enable sustainable growth for our customer organizations, increasing energy efficiency in our operations, improving recycling in our offices and highlighting sustainability issues in our communications.

Innofactor is committed to supporting the achievement of the UN Sustainable Development Goals (SDGs) by 2030. Accordingly, we have mapped the main objectives from the perspective of our business operations.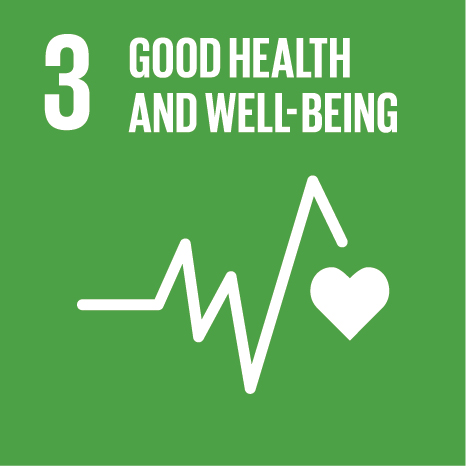 Good Health and Well-Being
The IT sector can act as a significant player in scaling social welfare and healthcare services by enabling access to services from any device, regardless of time and place. Innofactor is part of the national Virtual Hospital project, coordinated by the Joint Authority for the Hospital District of Helsinki and Uusimaa (HUS), under which we have played a leading role in the implementation of the unique Health Village concept. Health Village enables remote service of patients via mobile devices and transforms secondary care into "local services" 24/7.
Innofactor takes care of its personnel's wellbeing by providing health services and offering regular occupational physiotherapy services to improve ergonomics.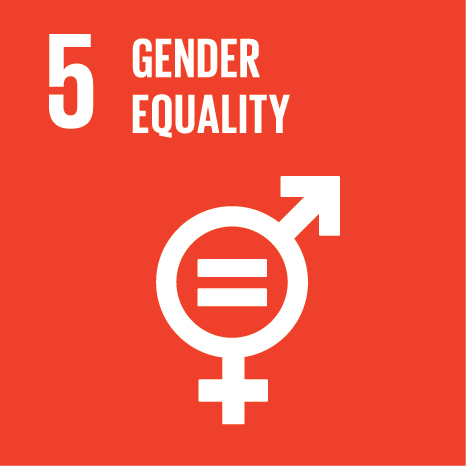 Gender Equality
Our personnel's diversity is in key position at Innofactor, and we see diversity as an important factor in creating innovation and supporting the organization's operating and renewal capacity. One of the things we want to take an active part in terms of diversity is the employment of women in the ICT sector. We continued our membership in the Women in Tech organization network in 2018. The network aims to inspire more women to enter the technology industry and stimulate discussion on choices related to studying and career choices.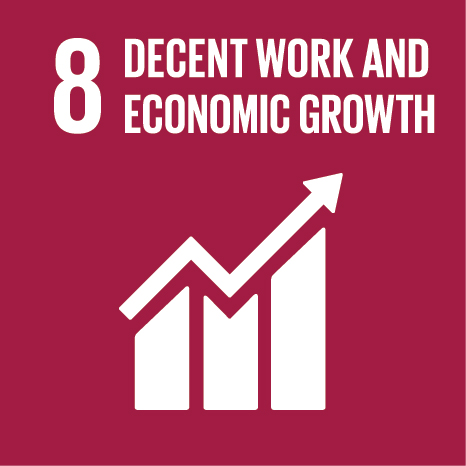 Decent Work and Economic Growth
We contribute to economic growth through innovation and new technologies. The measures we have taken to employ young people also help in supporting this goal.
Environmental Responsibility
As an organization operating in the IT sector, Innofactor has a unique opportunity to be part of the solution in reducing environmental impacts. The digital solutions we deliver to our customer organizations play an important role in mitigating and adapting to climate change. Digitalization of manual processes and digital healthcare are examples of solutions through which Innofactor can improve its customers' and thereby the entire society's sustainable development.
Our environmental policy guides us in improving our environmental impacts. The policy will be re-evaluated in 2019. Our environmental policy defines the principles we always follow in our own operations and in the deliveries to our customers. The environmental policy concerns the entire Innofactor Group.
At the end of 2019, we will carry out an energy survey for major companies as required by the Energy Efficiency Act. At that time, we will use this opportunity to seek additional new ways of saving energy.
Based on the results of our sustainability survey, we developed the recycling possibilities at our headquarters, Espoo Campus. Other electronic waste is being recycled by Kuusakoski Recycling. In 2018, we explored donation possibilities and delivered a batch of laptops to a charity organization Hope ry and to the City of Espoo's work and learning center in Leppävaara. We also decided to support the protection of the Baltic Sea through the John Nurminen Foundation, instead of Christmas gifts.
Remote work is an essential part of the operations of a modern digital organization. We offer our employees good opportunities, depending on their job description, to location-independent work, which can be seen in the increased number of Microsoft Teams meetings. We held nearly 10,000 Teams meetings in 2018, even though the tool was not fully implemented until after the summer of 2018. Use of Teams as a meeting tool brings added value to the operations of both Innofactor and its customers.


Social Responsibility
Innofactor carried out major changes in 2018, when its Finnish companies implemented the concept of self-organized teams. The purpose of the reform was to reduce organizational levels, speed up decision-making and thereby improve employee satisfaction. With the organizational change, we wanted to strengthen the teams' position and give the managers a chance to focus on high quality management.
In 2018, we focused on training Innofactor managers in all the countries in which we operate. The versatile three-part training focused on different parts of supervising, such as self-management to team leading and coaching.
As part of emphasizing and explaining the importance of sustainability, we held a sustainability training for our personnel on our Espoo Campus, implemented by an external trainer. In the training, our employees learned more about sustainable development and how we at Innofactor can further advance more sustainable operations, for example, through our solutions. Due to increased interest, we created a Microsoft Teams -based discussion group, Innofactor Game Changers, for our employees. The group's purpose is to inspire all employees to participate in the discussion about sustainability and share their own ideas about the subject.
During 2018, we organized several sustainability campaigns for our personnel. One of our campaigns was related to the European Mobility Week, which aims at raising awareness for sustainable mobility alternatives. We challenged our employees to come to work for a week using low-carbon means of transport, and to consider more sustainable commuting alternatives.
It is important to inspire young people to the IT sector and we want to do our part in encouraging young people to choose IT as a career because there is a clear demand for experts in the sector. During Innofactor's Family Day, we organized a workshop for electronics building and coding, inviting the employees' children to join in and learn more about coding. The workshop was very popular, and we may be organizing more of them in 2019.
We have continued recruiting young people through our Young Talent program, employing 21 young talents through the program in 2018. The young people were placed in various types of positions at Innofactor.
IT sector is in a continuous state of change, and an innovative operating environment plays a key role regarding organizations' success. We at Innofactor focus more and more on our employees' potential and on making the most of their strategic competences, giving them freedom to apply their expertise in their work. As part of the culture of innovation, we organized a day-long hackathon called Innothon, in which the teams were given the task of coming up with a new service or solving a genuine customer challenge. Innothon received plenty of positive feedback and fostered an already lively innovative culture in our organization.


Information Security and Data Protection
Innofactor's customers require appropriate information security in their services and that the services enable operation in accordance with the EU General Data Protection Regulation (GDPR). Innofactor's management has identified several critical cyber risk scenarios against which a company needs to protect itself. The company is committed to protecting its customers' and partners' information and systems and naturally, Innofactor as a company itself. In order to ensure the level of information security corresponding to the risks, Innofactor maintains a certified information security management system in accordance with the ISO 27001 standard.
In its operations, Innofactor is committed to maintaining a good level of data protection and respects the privacy and rights of its personnel, customers and users. In 2018, Innofactor signed several agreements regarding the processing of personal data with its customers and subcontractors in order to ensure that the processing of personal data complies with laws and regulations.
Through regular internal audits, we aim to continuously develop data protection and information security in our operations and processes. Information security and data protection are mandatory parts of the employee induction training and in 2018, the Data Protection Officer arranged a separate training on the principles of the GDPR and rights of an individual. Processes and instructions concerning information security and data protection are the responsibility of Innofactor's Chief Information Security Officer, who also acts as the company's Data Protection Officer. The Data Protection Officer reports directly to the CEO. Additionally, the company's main personal data registers have been assigned to the persons responsible for them.
Respecting Human Rights, Anti-Corruption and Anti-Bribery
Innofactor's Code of Conduct defines the general principles and guidelines that the company's employees and partners adhere to. We arrange trainings concerning the instructions in all of our offices at regular intervals.
Transparent business operation in accordance with the highest ethical standards is the basis for our company operations. We use our anonymous whistleblowing channel for reporting suspected infringements that are against our Code of Conduct. The channel is open for our personnel and other Innofactor stakeholder groups, and all reports are always handled confidentially.