Innofactor Acquires Lumagate – A Significant Step in Innofactor's Nordic Expansion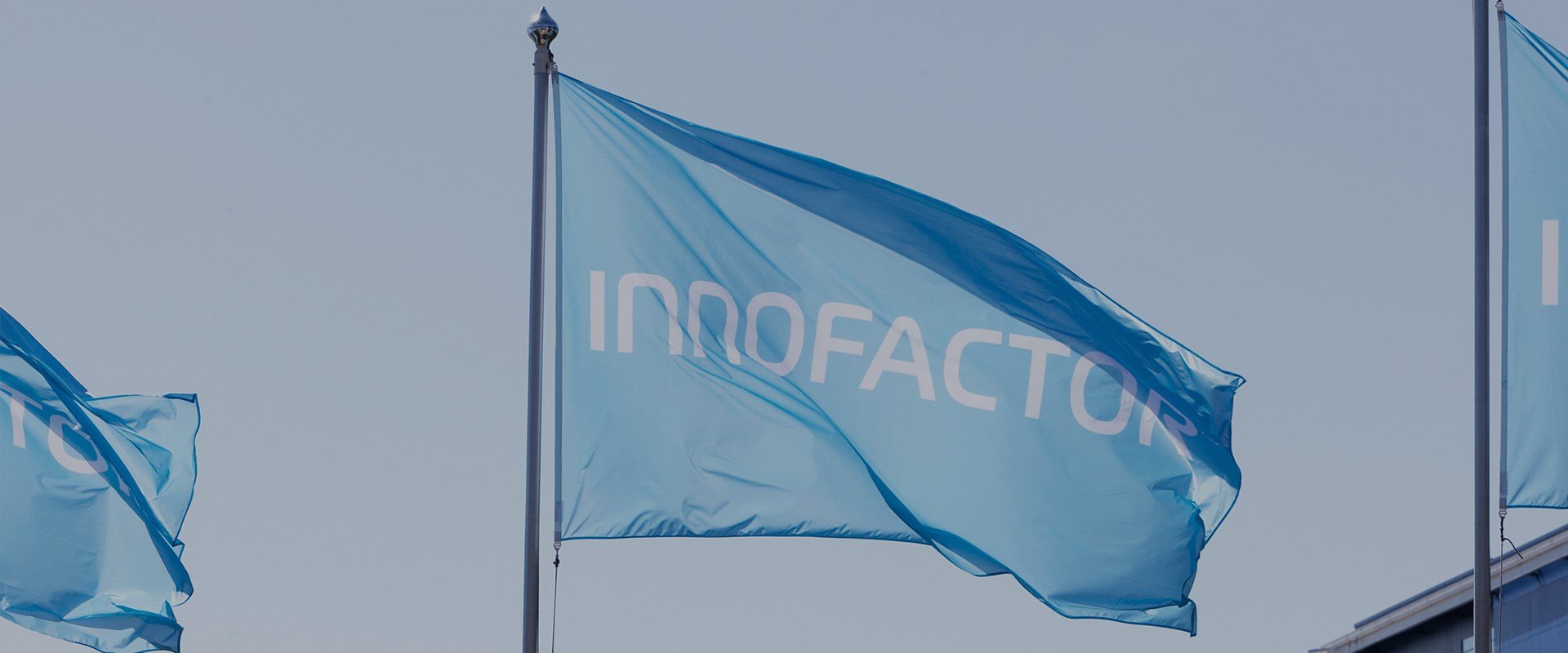 Innofactor Plc Stock Exchange Release October 10, 2016, at 8:30 Finnish time
Last night Innofactor reached an agreement on acquiring the entire share capital of the Lumagate group from the company's key employees. Lumagate is one of the leading Nordic IT service providers focused on cloud-based solutions in the Microsoft ecosystem. The company has over 70 employees in three different countries: Sweden, Norway and Denmark. Due to the acquisition, Innofactor will expand into Norway and will strengthen its position significantly in Sweden and Denmark. Innofactor considers that, after the acquisition, it has reached the strategic target of becoming the leading provider of Microsoft based solutions in the Nordics. In the future, Innofactor's vision will be the leading provider of cloud solutions and digital transformation in each of the Nordic Countries.
Lumagate – The leading Microsoft Azure and infrastructure provider in the Nordic Countries
Lumagate focuses on delivering cloud solutions based on Microsoft technologies. These solutions support and improve customers' business processes. The clientele comprises of over 300 customers in several fields, including the public sector. The company has reached the upmost Gold level in six different Microsoft partner programs, and it has been nominated a Microsoft Partner of the Year in different areas in all three countries in which it operates. Lumagate's customers include, for example, Santander Consumer Bank, Felleskjøpet Agri, ICA, Skatteverket, Unionen, Thomas Cook, Kriminalvården, Nilfisk, and AP Pensionsservice.
The Lumagate companies combined net sales in the last fiscal year (January 1–December 31, 2015) was approximately EUR 8.7 million*, which shows an increase of 35% from 2014. The operating margin (EBITDA) was approximately EUR 0.2 million*, which was approximately 3% of the net sales. The net sales for the current fiscal year of 2016 is estimated to be approximately EUR 11 million* and operating margin approximately 7%. The company has 70 employees in Sweden, Norway and Denmark. Of these, over 10 have reached the Microsoft's Most Valuable Professional level. Lumagate and its financial figures will be consolidated into the Innofactor Group as of October 1, 2016.
Purchase price, payment and financing
The purchase price will be determined by Lumagate's EBITDA in 2016, 2017 and 2018. The purchase price (Enterprise Value, EV) is at minimum approximately EUR 4.7 million (approximately SEK 45 million) and at maximum EUR 10.5 million (approximately SEK 100 million). The sellers will be paid in cash approximately EUR 4.7 million in SEK upon closing (approximately SEK 45 million). This payment is planned to be financed with a new bank loan of max. EUR 5 million. The rest of the purchase price, a maximum of approximately EUR 5.8 million (approximately SEK 55 million), is tied to EBITDA growth after closing and is intended to be paid primarily in Innofactor shares during 2018 and 2019. The part to be paid in shares includes a transfer restriction, which will be gradually released during a period of 24 months and which concerns 90 percent of the shares.
As part of the arrangement Innofactor receives an option to acquire Ironstone, a company providing hosting services for Azure in Sweden and Denmark that do not compete with Lumagate. The option expires at the end of 2019. The owners of Ironstone are partly the same as the sellers of Lumagate.
All sellers are key persons in Lumagate and will continue to work in central roles in the company. The CEO of the Norwegian company, Stig Nerland, will continue as the CEO of Innofactor's Norwegian company and will become the Innofactor Group's Country Manager in Norway and a new member in the Innofactor Executive Board.
The integration of Lumagate and Innofactor operations will start immediately, and the goal is to implement it before the end of 2018.
Innofactor's Nordic growth strategy is realized
After the Lumagate acquisition, Innofactor has over 600 employees with Microsoft-based know-how and expertise in the Nordic Countries. The companies in Finland, Sweden, Denmark and Norway have a strong customer base, which covers commercial, public and third sector customers. Lumagate strengthens significantly Innofactor's comprehensive offering of Microsoft-based solutions, products and services in the Nordic Countries, especially Azure cloud offering. The acquisition offers significant selling potential in all Nordic Countries for solutions based on Lumagate's know-how, and also brings Innofactor's services available for Lumagate's customers. The new Innofactor will also get more attention from Microsoft in all levels, especially in Norway, but also in Europe and globally.
"The Lumagate acquisition is a significant step in Innofactor's strategy of Nordic expansion. We consider that, after the acquisition, we have reached the position of the number one Microsoft-based solution provider in the Nordic Countries, as defined in our strategy. It also enables a strong base for our new vision be the leading provider of cloud solutions and digital transformation in the each of Nordic Countries. Lumagate's high level of competence and strong customer base complement Innofactor's current business operations very well," says Sami Ensio, Innofactor's founder and CEO.
"The demand for cloud-based solutions has increased significantly in the recent years. Innofactor's offering covers several important areas for which Lumagate has not had solutions before. We are enthusiastic about the possibility of expanding our services by using Innofactor's solutions. We consider those to have remarkable sales potential," says Ulf Månsson, Lumagate's founder and Group CEO
Lumagate group key figures
Lumagate's combined net sales, EBITDA and operating profit in financial periods of January 1–December 31, 2015, and January 1–December 31, 2014, according to the Swedish, Norwegian and Danish book-keeping standards were as follows (EUR thousand*):
| | | |
| --- | --- | --- |
| EUR thousand* | Jan 1–Dec 31, 2015 | Jan 1–Dec 31, 2014 |
| Net sales | 8,745 | 6,470 |
| EBITDA | 235 | 53 |
| Operating profit (EBIT) | 191 | 32 |
Lumagate's combined balance sheets on December 31, 2015, and December 31, 2014, were as follows (EUR thousand*):
| | | |
| --- | --- | --- |
| EUR thousand* | Dec 31, 2015 | Dec 31, 2014 |
| Non-current assets | 761 | 283 |
| Receivables and current assets | 2,942 | 2,161 |
| Total | 3,703 | 2,444 |
| Shareholders' equity | 933 | 322 |
| Liabilities | 2,770 | 2,122 |
| Total | 3,703 | 2,444 |
*) The combined financials above have not been audited. Exchange rates used for the financials above:
1 euro = 9.50 Swedish kroner.
1 euro = 9.25 Norwegian kroner.
1 euro = 7.44 Danish kroner.

Espoo, October 10, 2016
INNOFACTOR PLC
Board of Directors

Additional information:
Sami Ensio, CEO
Innofactor Plc
Tel: +358 50 584 2029
Briefings about the acquisition
On October 10, 2016, at 10:00 Finnish time, Innofactor will hold a briefing concerning the acquisition for investors, analysts and media in Finnish at Pörssiklubi, address: Fabianinkatu 14, 4th floor, 00100 Helsinki.
In the briefing, the acquisition and its effects will be presented by Innofactor's founder and CEO Sami Ensio, Chairman of the Board Ari Rahkonen, CFO Patrik Pehrsson, and the director responsible for acquisitions Paavo Pakkanen. The presentations of the briefing will be available on Innofactor's web site after the briefing. The briefing is open to everyone.
Innofactor will also hold a conference call in English for investors, analysts and media on Monday, October 10, 2016, at 16:00 Finnish time. Registrations to ir@innofactor.com before Monday, October 10, 2016, 14:00 Finnish time.
Distribution:
NASDAQ OMX Helsinki
Main media
www.innofactor.com
Innofactor
Innofactor is the leading Nordic provider of cloud solutions and digital transformation. Innofactor has Microsoft Ecosystem's leading expertise and the most comprehensive offering in the Nordics. Innofactor has over 600 eager and motivated top professionals in Finland, Sweden, Denmark and Norway. Innofactor serves over 1,500 commercial, public, and third sector organizations. In 2011 to 2015, the annual growth of Innofactor's net sales has been approximately 35%. The Innofactor Plc share is listed in the technology section of the main list of NASDAQ Helsinki Oy. www.innofactor.com
(In the information above, the Lumagate acquisition has been taken into account.)
Lumagate
Lumagate focuses on providing cloud-based solutions using Microsoft technologies, which support customers' business processes. The clientele comprises of over 300 customers in several fields, including the public sector. The company has over 70 eager and motivated top professionals in six locations in Sweden, Norway and Denmark. In the financial period of 2015, Lumagate's net sales grew by 35%. The company has reached the upmost level in six different Microsoft partner programs, and it has been nominated a Microsoft Partner of the Year in different areas in all three countries in which it operates. Lumagate's customers include major organizations from the public and private sectors, for example, Santander Consumer Bank, Felleskjøpet Agri, ICA, Skatteverket, Unionen, Thomas Cook, Kriminalvården, Nilfisk, and AP Pensionsservice. www.lumagate.com