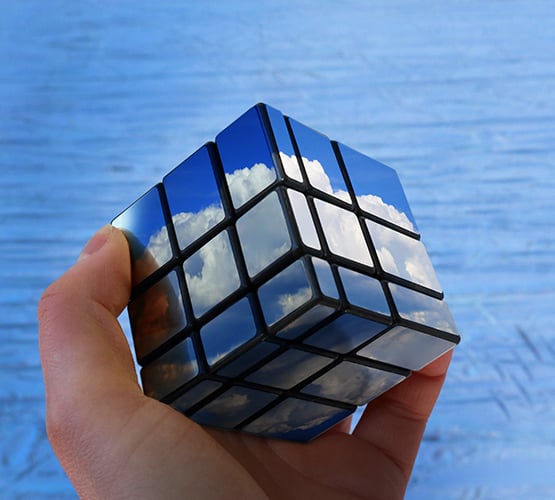 Build a secure, scalable cloud platform that makes your operations more agile and puts you in control of your IT
Cloud computing has become the backbone of digitalization and a core requirement for sustainable innovation in a modern organization. It enables faster business transformation by allowing organizations to access and analyze data, as well as take new functionality and improved solutions into use quickly and effectively. Still, for millions of professionals worldwide, the overall understanding and knowledge around cloud technology is weak. To truly leverage the potential of cloud technology, one needs to re-evaluate everything one knows about IT. This is where we come in to help.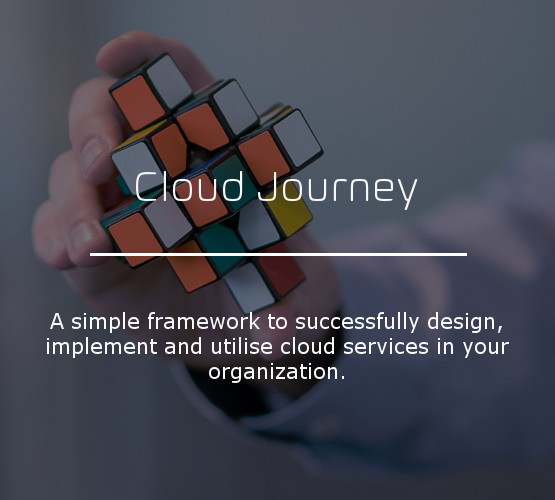 Get Started with Innofactor Cloud Journey
As a leading Nordic provider of digitalization and cloud solutions and working closely with world class partners and leading Nordic customers, we have the expertise to help your organization take the next step in leveraging cloud in your IT architecture.
Learn more about the five phases of Innofactor's Cloud Journey below!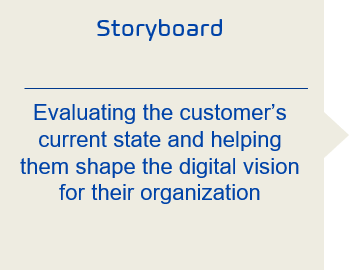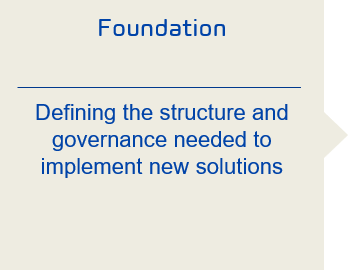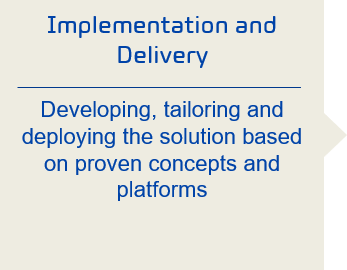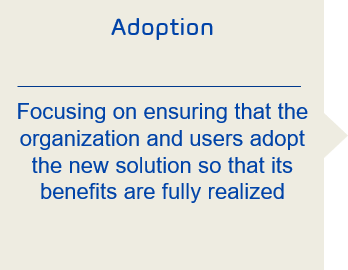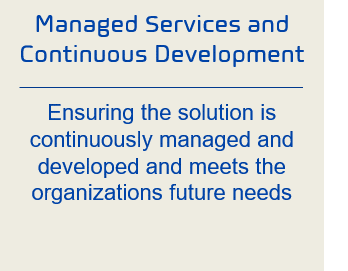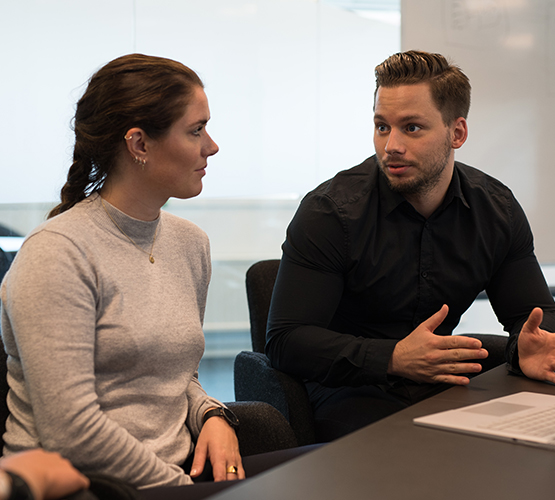 Step 1: Storyboard – Evaluating your organization's current state and helping you shape a digital vision
Do you find that it is easy to scale IT environment as required by business?
Are you fully in control of your current IT platform expenses and are you able to predict the upcoming expenses?
Are you taking full advantage of the latest cloud technologies and capabilities?
Is your IT platform compliant with current and upcoming industry requirements and specifications?
What happens if you loose your data?
Our solutions
We offer you the best Microsoft Azure specialists to help you understand your current state and find your opportunities.
Take advantage of best practices proven methadology
We will help you assess your organization's digital maturity, cloud readiness, security state and inform you about most important threats.
We help you decide what makes sense to migrate to the cloud and what should be hosted by Innofactor, or by yourself on-premises.
Your benefits
You will learn about wide array of Microsoft Azure services that can streamline your IT platform.
Learn about benefits of deploying latest cloud solutions and capabilities
You will get better understanding about your current cloud competency and owners of different processes in your organization.
Your IT will receive new competence and guidance on how to assess your organization's complete architecture.
How we deliver?
We arrange inspirational workshops and create a cloud-based Proof of Concept for your most important IT environments.
We will deliver a report with analysis about your current status and future opportunities, as well as, provide a demo system when it's relevant.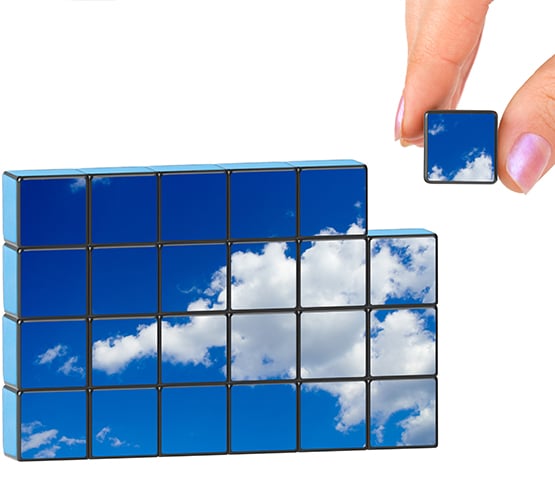 Step 2: Foundation – defining the structure and governance needed to implement new solutions
Do you have full understanding what cloud platform requirements are?
Do you know what needs to be taken into account from security perspective when migrating content to the cloud?
Do you have competencies and processes how to operate and manage continously developing cloud platform environments?
Our solutions
We will create together with you a cloud architecture, identity and security management based on Innofactor best practices.
We help you to build a framework of cloud enablement process, organization, governance, laws and regulations.
You will get a roadmap for cloud deployment.
Your benefits
You will receive full support and guidance from several experienced Innofactor professionals.
You get a blueprint for a Azure environment that's secure, easy to govern and meets your organizations' needs and objectives.
How we deliver?
We help you decide on scope and focus of your journey.
We arrange workshops with you to create needed plans.
We will deliver an comprehensive architecture of public cloud, or hybrid cloud environment that is designed for your organization's needs, and full documentation including e.g. information security, governance, project and test plans.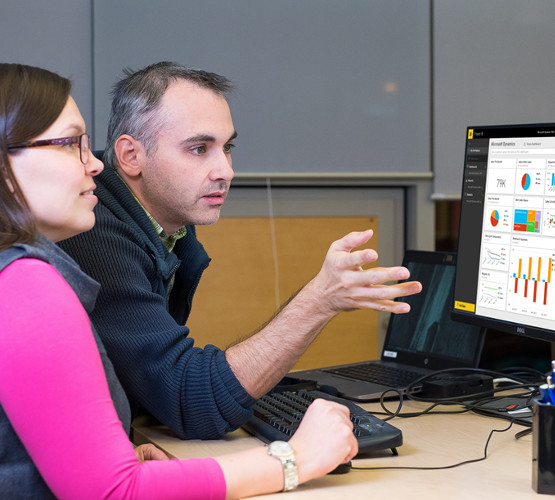 Step 3: Implementation and Delivery – Developing, tailoring and deploying the solution based on proven concepts and platforms
Has your previous IT transform projects delivered incomplete results and created unexpected problems?
Are your IT transformation projects always late and over budget?
Do you want a partner who understands your business requirements and can deliver a secure transition to the cloud?
Our solutions
We truly understand Microsoft Azure and every aspect of IT platform trasformation.
We have best practices, tools and frameworks to complete your transitions reliably with minimized downtime for operative systems.
Our flexible Nordic resource pool ensures you get the top people for your project.
Your benefits
You stay on top of what's happening with our delivery and can react to changes fast and effectively.
You will save time and money as your transformation project is delivered according to scope and plan, securely.
How we deliver?
We deliver documentation including e.g. project plans, technical, information security and testing documents.
We can offer re-engineering and optimizations of existing solutions and developing new solutions fully leveraging cloud capabilities.
We will provide you a clear list and guidance for future infrastructure optimization for achieving greater ROI.
The end result is a cloud platform that works perfectly for your organization's needs.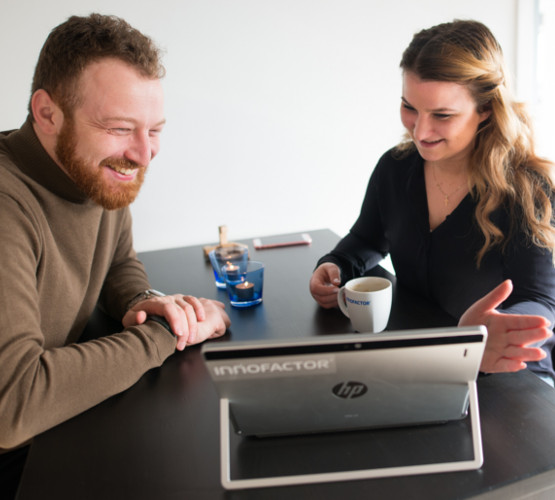 Step 4: Adoption – Focusing on ensuring that your organization and users adopt the new solution so that its benefits are fully realized
Are you sure that your organization is able to work together as one, to reach the targets set at the project start?
Do the right people have the needed access to the tools?
Is your current staff confused about the pool of tools that they have in their disposal?
Do you manage training your staff in engaging and effective manner?
Our solutions
A well-tested adaptation model will make sure your employees will be onboarded effectively.
We help you create a playbook for using your new solutions correctly, including source systems like Azure Portal and Azure Security Center.
We co-create a benefit plan with you that details how the benefits of your new solution should be realized and measured.
Your benefits
Your IT team members will understand processes, their roles, and have needed competencies.
You will get full return on your investment, and your cloud platform is used in the right way.
How we deliver?
We support you in motivating your employees by highlighting the key benefits of the new platform, training them and giving hands on support when needed.
Our adoption and user engagement programs help you nominate cloud champions in the organization who help their colleagues and collaborate together to continuously develop the ways of working.
We will deliver a benefit plan and training materials including videos.
Step 5: Managed Services and Continuous Development – Ensuring the solution is continuously managed and developed and meets the organizations future needs
Is it hard to keep up with all new features in Microsoft Azure cloud platform and realize the business benefits of the platform?
Do you have partner that can not only operate and manage cloud environments, but more crucially, continuously develop and optimize environments together with your experts?
Is your IT team's core competence and business to operate your cloud platform?
Our solutions
Our managed service process takes care of updating your platform and solutions.
We also help you with keeping your governance, information security and identity management processes up to date with changing business needs.
We give you the latest information about changes in Microsoft Azure, your business opportunities and offer training when needed.
Your benefits
Your services will have exceptional availability.
You will get better business impact by focusing on your IT team's core tasks and supporting your business – not operating with your platform.
You will have always the right licensing model and structure, so you won't pay for things you don't need or use.
How we deliver?
We offer reliable managed cloud service including updates, monitoring and 24/7 service.
We offer continuous development service with an updated roadmap, a dedicated service manager and a infrastructure specialist to help you maximize your benefits.
We deliver system updates, updated roadmaps, benefit plan documents, training materials and videos.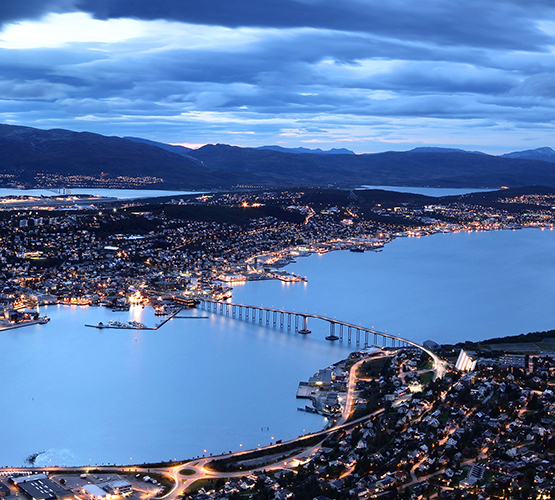 Get Started with Innofactor Cloud Journey
As a leading Nordic provider of digitalization and cloud solutions and working closely with world class partners and leading Nordic customers, we have the skills and experience to help your organization take the next step in cloud transformation.
To get started, we offer you a free 1 hour consultation to walk through our Cloud Journey, a simple framework to successfully design, implement and use cloud services in your organization.
Leave us your details below and we'll be in touch!
Meet some of our customers who we're helping to achieve secure cloud platform
Our solutions for Cloud Journey