Career paths of the Innofactor DigiStar program
Here you can see examples of the roles we are looking for.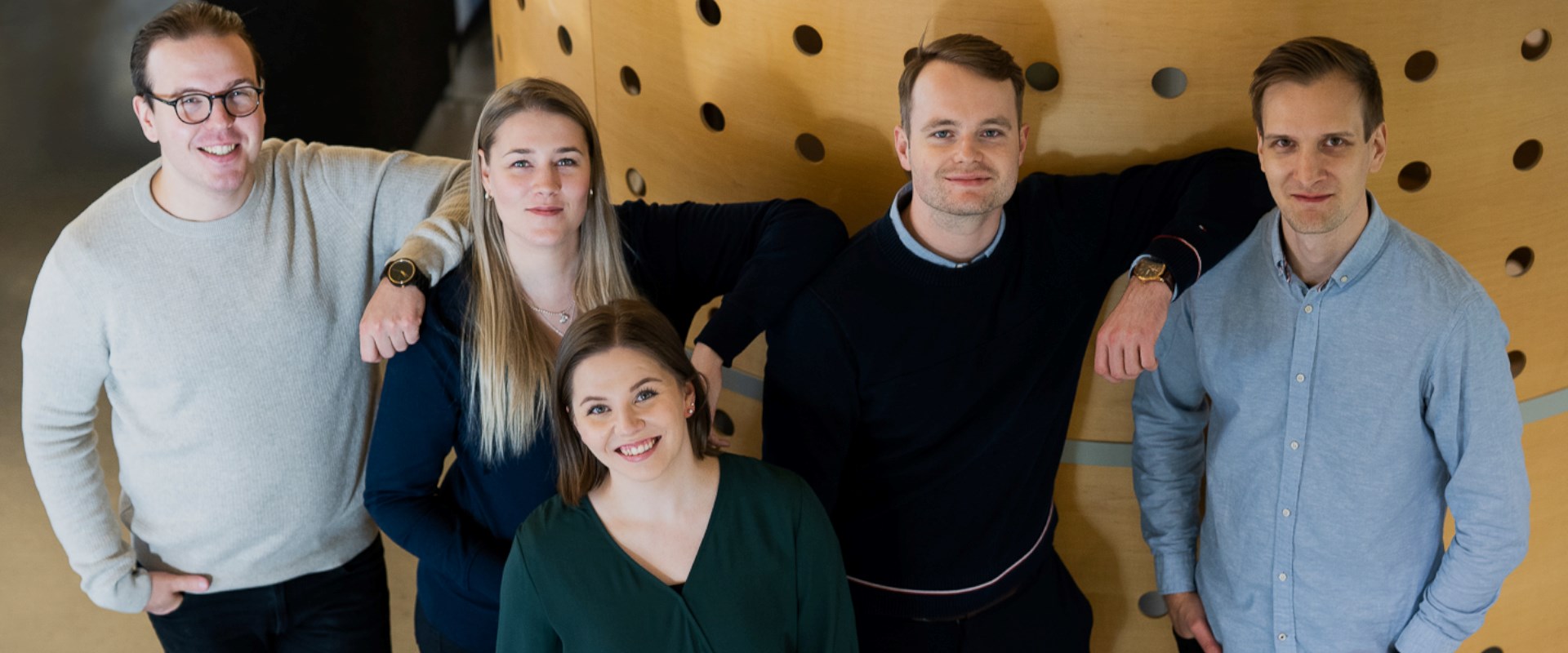 Examples of the DigiStar roles:
Junior Full Stack Developer
As a Full Stack developer in our web development team, you will learn a number of different technologies and skills that can be utilized in our modern cloud-based solutions.
You will get a comprehensive cross-section of front and backend technologies, from the Microsoft platform to the use of modern JavaScript frameworks. The goal is to enable you to work as part of our agile development team as soon as possible. Developing the right systems encourages you to excel and offers many learning opportunities. We recognize that team support is an important part of everyday activities, and the team members will encourage and guide you forward, as well as advise you in problematic situations.
Junior Data Engineer & Junior Data Analyst
In the Data & Analytics team, you will help our customers utilize modern business data visualization and analytics solutions.
Your day will consist of designing and implementing customer-specific data visualization and analytics solutions. The work is done in team, but you also work with the customer. You get to learn something new and train on the job, so you don't have to know everything yet.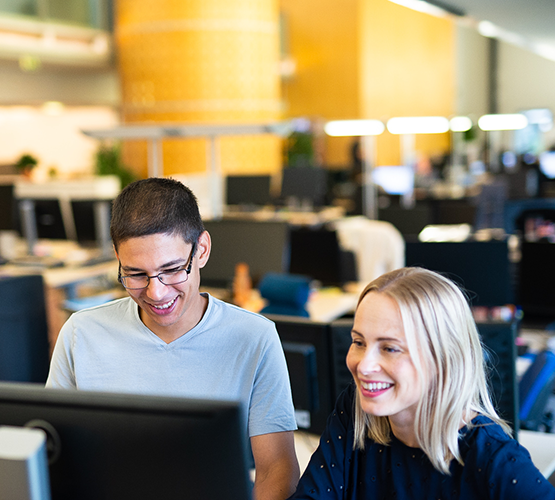 Junior Dynamics 365 ERP/CRM Consultant
In Dynamics 365 ERP or CRM, you get to work closely as part of a self-organized team.
During the induction, you will see what kind of work we do for our customers through concrete changes and what customer needs were behind the work. For each change, you will also be introduced to how to implement changes through code content and structure.
You will be able to choose easy editing tasks from the team's workflow, the implementation of which you will plan, implement and test together with more experienced team members. As you gain more competency and experience, your job description expands, you have more responsibility for tasks, and if you wish, you can, for example, implement installations and parameterizations of development environments with the top experts of the team.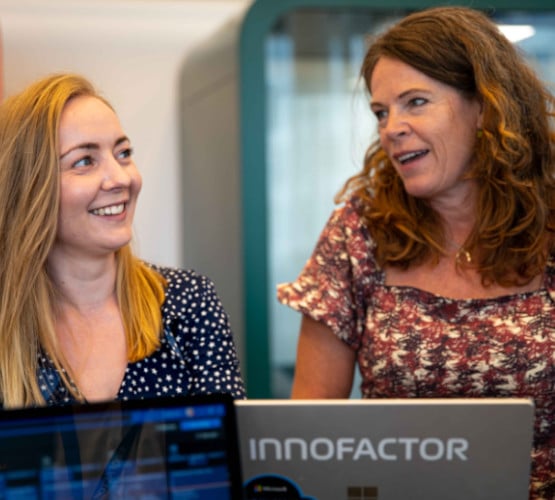 Junior Bid Manager
As a Junior Bid Manager, you will become part of our versatile and experienced sales team. In this role, you get to assist in a wide range of sales tasks, including sales and quotation projects, inbound marketing and lead sourcing, customer management, and development of sales tools and processes.
We offer you the team's full support in the task and an experienced person as your mentor to help you on your chosen path forward.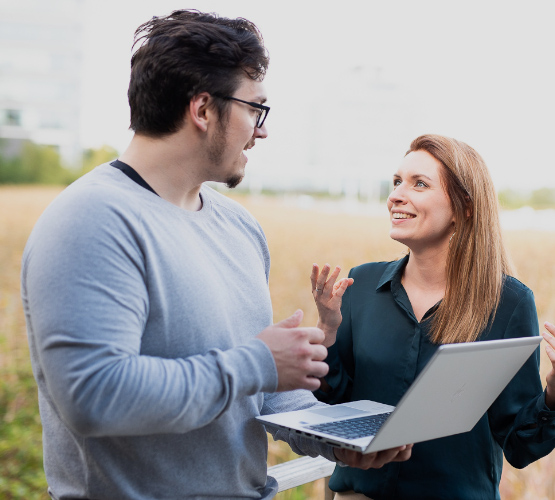 Junior System Specialist & Junior Consultant
As a Junior System Specialist or Junior Consultant, you will work at the interface between the Dynasty product family and our great customers, and you will support our Dynasty customers to succeed in everyday data management.
Your tasks consist of supporting the Dynasty team and our customers in the Dynasty product family. For your part, you will ensure the smooth flow of continuous services, and, if necessary, instruct and train customers in maintenance. In this task, you have an opportunity to grow into an expert in the field and to take on more responsibility as you gain competency. Learn more about Innofactor Dynasty.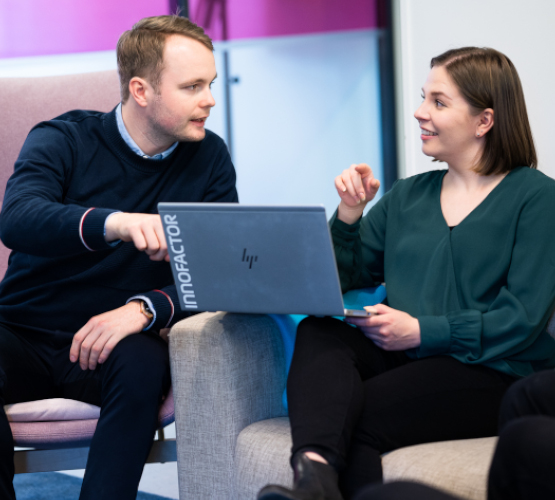 Junior Cybersecurity Consultant
As a Junior Cybersecurity Consultant, you will have the opportunity to join our growing Cybersecurity business unit, to build a more secure future for our customers with our top experts. In this role, you will help our customers and our team to build secure solutions, especially in Azure and M365 environments.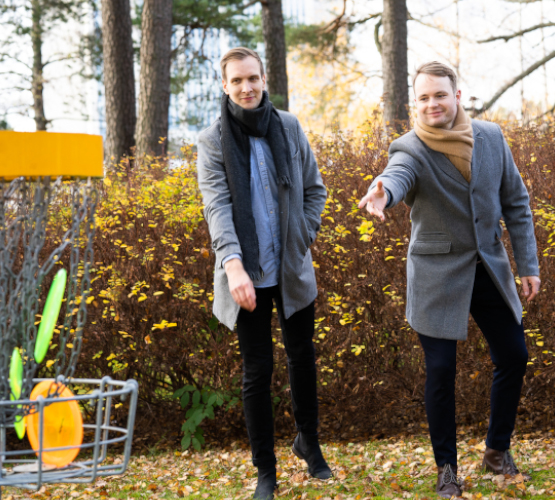 Junior Azure Engineer
Are you interested in working with modern cloud technologies? As a Junior Azure Engineer, you will join a team in our Cloud Infrastructure business unit. The main tasks in this role include managing an extensive Azure entity, planning, implementing and further developing the infrastructure as part of the development team. The team is also responsible for monitoring services (including data security in the cloud environment), as well as automation (e.g. with PowerShell).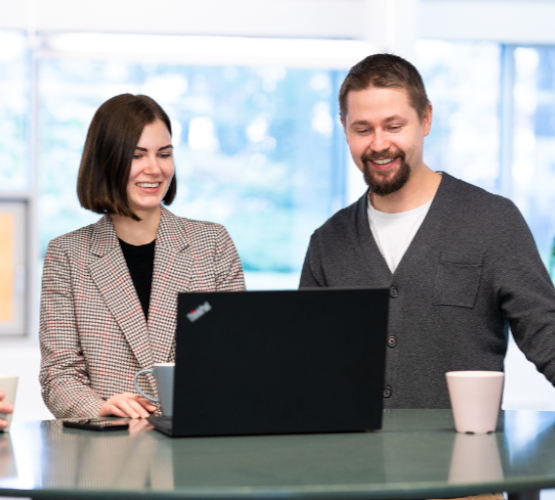 Junior Power Platform Consultant
As a Power Platform consultant, you will assist our team and customers in developing and deploying Power Platform solutions.
In this role, you will work as part of our agile team of top IT-professionals in our Information & Case Management business unit. Your daily tasks include, for example, designing PowerApps solutions and applying them to our customers' M365-solutions.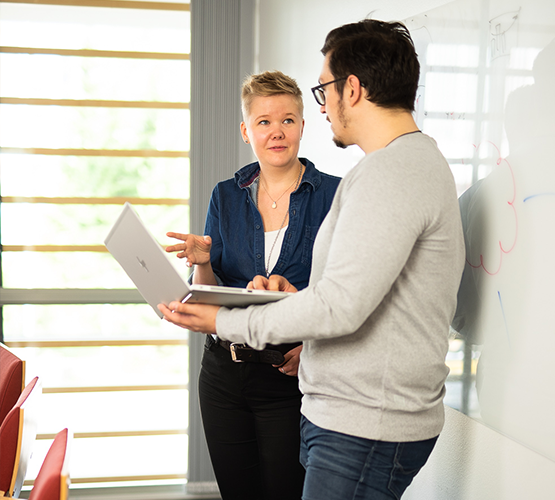 Junior Project Controller
As a Junior Project Controller, you will work on our Dynamics Finance and Operations enterprise resource planning system, as well as on PowerBI reporting internally as part of our Business Development team. The position offers versatile tasks, in which you get to collaborate with our business units, our financial department, as well as our HR department. You will learn more about ERP solutions, Microsoft technologies, and the development of internal reporting and processes, and work in close co-operation with our Nordic Project Controller.