Towards faster time-to-market and more intelligent value chain
Manufacturing industry's digital transformation is dependent on a few key areas. Main challenges the industry is currently facing are related to global competition, changes in countries' economy structure and citizens' consumption habits. Overall, there is an increasing need for more efficient operations.
In a highly competitive market, manufacturing organizations need to consider the customer-centric viewpoint more than ever before. Faster time-to-market, better quality products, improved services and more personal customer experience are all key factors and together bring more value and provide more business benefits to the company. In addition, increasing amount of companies find IoT solutions central in gathering relevant data from the manufacturing process.
Another key aspect in the industry is the organizations' vast supply chain. As we all are consumers, consumer behavior affects all manufacturing organizations, regardless of their place in the supply chain. In the middle of all these changes, it is the players who digitalize their operations, that are ahead of the competition.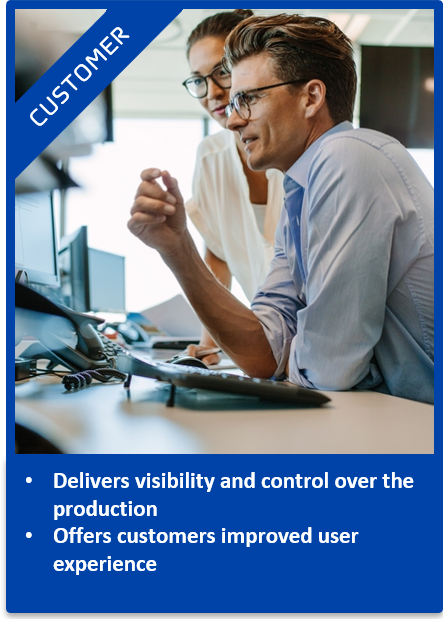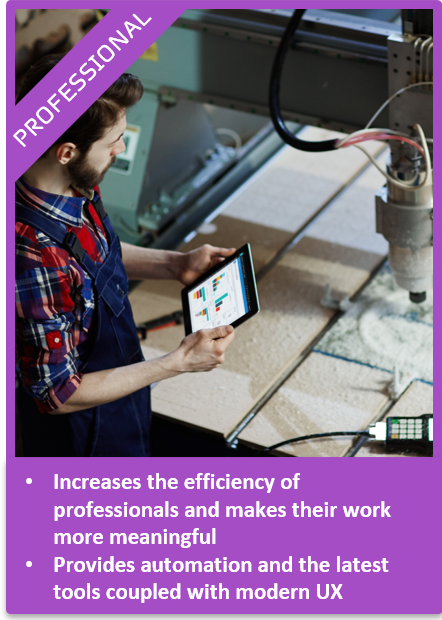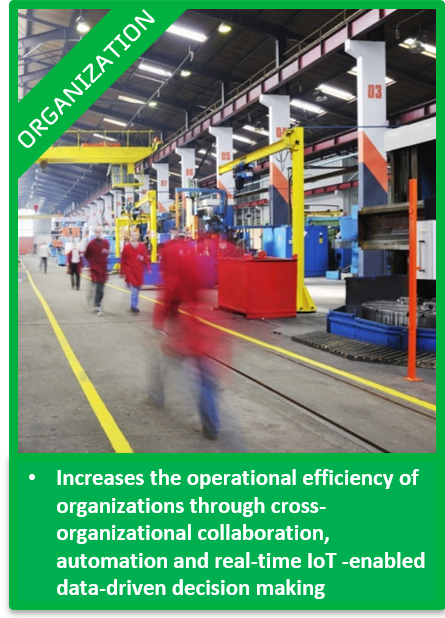 Our Customer Stories for Digitalizing Manufacturing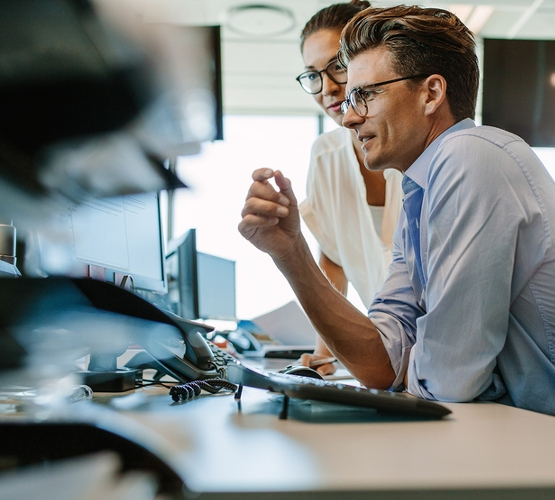 More Personal Digital Customer Experience
Provide your customers a new, more personal and engaging customer experience
There is tendency for manufacturing organizations to become more customer oriented.
The design of digital value chain network is becoming more and more important.
Customers have increasing expectations to receive visibility and service on their terms, regardless of time and place.
Our expertise
We help you to deliver your services in a new modern way with increased customer interaction.
We help you put the customer in the center through variant- and tailoring capabilities.
With our support, your organization successfully plans, creates and deploys easy to use digital services that enable extensive self-service and work seamlessly on any type of device.
Solutions and services
Service Design
Web-based Portals and Mobile Apps
Marketing Automation
Chat bots, Service Desk & Remote Appointments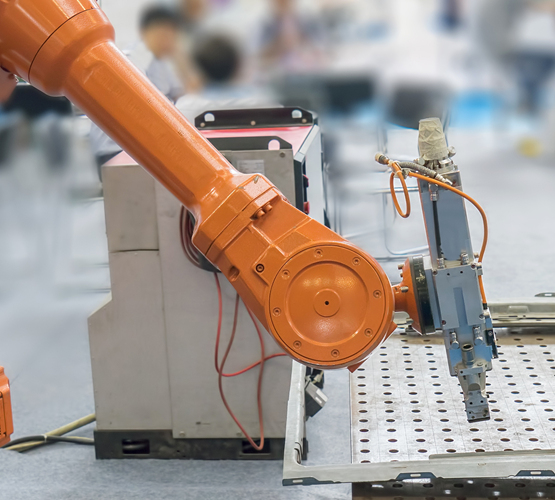 Higher Operational Productivity
Deliver a holistic 360°-view to your stakeholders and increase efficiency, service- and product quality by digitalizing your processes with our services
Manufacturing organizations have fierce global competition over customers and employees.
Organizations must continuously improve their product quality and speed-to-market.
Our expertise
Innofactor has years of experience in working with global manufacturing organizations helping them to improve their sales efficiency and resourcing optimization, better project and service management, quality and finance processes.
We offer improved visibility to operations and achieve higher market velocity through implementing modern cloud-based operational solutions.
Our solutions and services
Customer Relationship Management (CRM)
Enterprise Resource Planning (ERP)
Project & Portfolio Management (PPM)
Field Service
Human Resources & Talent Management
Quality Management (e.g ISO 9001)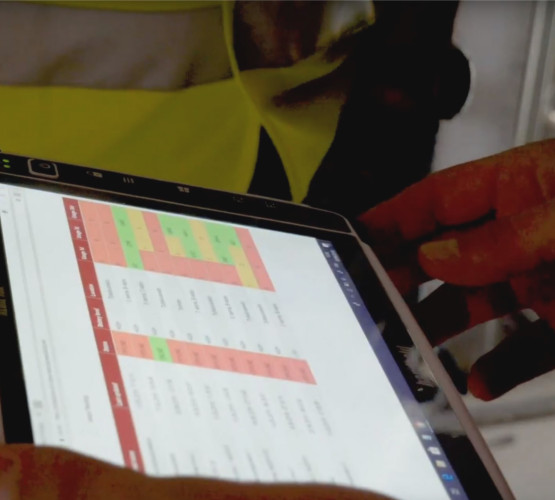 Modern Employee Experience
Empower your professionals by making their work easier and more meaningful
There is a clear need for employees who are ready to accept and embrace new solutions and tools.
It's important to offer professionals modern digital. productivity tools that match consumer UX standards.
Modern productivity tools enable service professionals to focus on the essential. This leaves them more time to focus on demanding cases and professionally motivating work.
Our expertise
We'll help you make service professionals' daily work more meaningful and pleasant.
Innofactor has strong competencies in helping customer organizations modernize their employee experience and onboarding employees to effectively use new solutions through training and engagement programs.
Our services and solutions
Secure and mobile productivity and collaboration tools
Solutions for Field Service professionals
Training and engagement programs for e.g. O365, mobile work and collaboration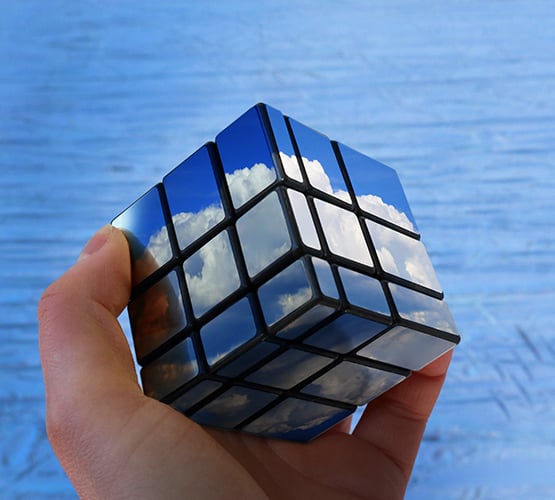 Secure Cloud Platform
Create a flexible, secure and cost efficient cloud platform for your own services, taking GDPR requirements into account
Todays modern IT-services are increasingly hybrid, or cloud based.
Organizations have a particular interest for ensuring that their cloud transformation is comprehensively managed and executed with the highest level of information security.
Depending on the organization's needs, production capacity can be flexibly increased or decreased.
Our expertise
Innofactor has leading Nordic expertise with transferring customer services and infrastructure to the cloud and providing customers with managed cloud services and continuous development.
We have leading solutions for GDPR compliant personal data log management for variety of organizations.
Our solutions and services
Design, Implementation and adoption of cloud services
Managed Cloud Services and Continuous Development
Cloud Security, Governance and DevOps Design
GDPR Compliant Log Management of Personal Data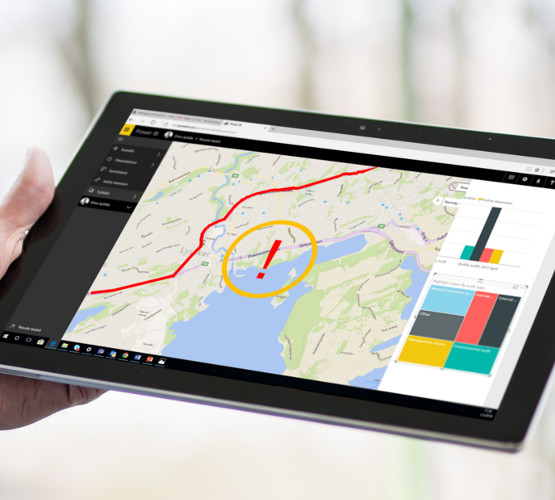 Data-Driven Business
Make better decisions based on real-time information, and reinvent your business models
We believe that the collection and analysis of customer and operational information will form the basis of actions and decision-making in future manufacturing organizations.
Manufacturing organizations produce rapidly-increasing amount of data, which can be used for quality decision-making and production improvement.
Our expertise
Innofactor has designed and deployed environments that collect information from various operational systems.
We provide ready-made analytics solutions that support the manufacturing organization's functions in their daily decision-making.
Our solutions and services
Ready-made BI solutions supporting service organization's management's decision-making
Customized BI solutions
IoT solutions
Advanced Analytics leveraging AI and Machine learning