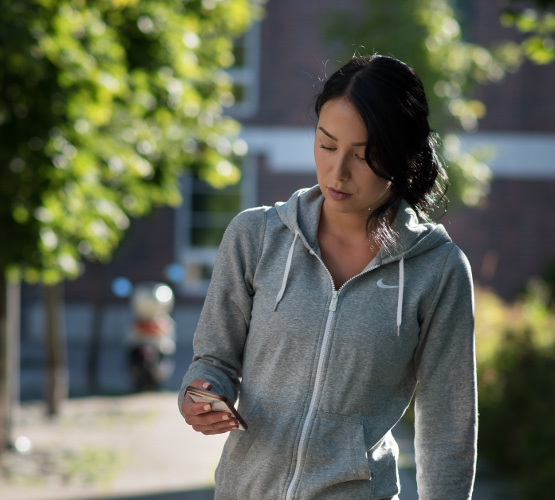 Digitalization is inevitable in healthcare and welfare industry
Healthcare and welfare industry is facing multiple changes.
• Low birth rates combined with longer life spans means that increasingly large retired population needs to be cared for by a smaller workforce. This creates a need for huge improvement especially in the care of chronic diseases, as their prevalence increases with age.
• Wealth of online medical information and services available to patients changes the traditional relationship between patients and physicians. Patients expect to be able to participate in the care decisions – including where, when and how they receive care. Consumerism is a trend present everywhere in our society and not even public healthcare is immune to it.
• Digitalization of our society has changed patient expectations towards almost real-time rapid responses, personalized services and convenient access.
• Advanced analytics, cloud, IoT and other new technologies enable radically new possibilities to plan and deliver care.
These changes present a significant need for healthcare organizations to rethink how they operate and deliver their services so that these may be offered more equally and effectively leveraging digital channels and cloud technology.
We'll help you to build a modern digital healthcare organization and provide your customers personalized healthcare and welfare services
The modern healthcare and welfare organization provides its customers personalized healthcare and welfare services, increases healthcare professionals' productivity and makes their daily work more meaningful. It leverages self-service and latest productivity tools and improves operational efficiency through business process digitalization and data-driven real-time decision making.
Our vision of a modern digital healthcare organization is based on years of experience in serving public and private healthcare organizations. We help our customers to shape their own vision of modern healthcare and build a digital healthcare organization by providing solutions and services that address the needs and challenges of each of the three key healthcare and welfare target audiences: Customers and patients, healthcare professionals and support functions and management of healthcare organizations.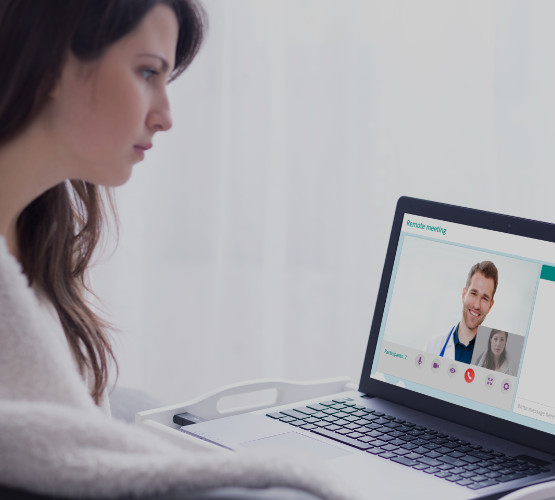 Providing a more personal digital customer experience for patients
Healthcare and welfare patients and customers have growing expectations of receiving service on their terms and being able to access information and treatment conveniently and in a timely manner. This challenges healthcare organizations to provide customers with a seamless service experience between digital health services and physical treatment. This expectation is increasingly important in countries where citizens have the freedom to choose between public or private healthcare and welfare services.
We have the expertise in helping our customers build visually compelling, easy-to-use healthcare and welfare services such as appointment booking solutions, digital care paths, remote appointment solutions and digital patient-professional communications solutions, such as chat.
To learn more about our digital customer services, check out our Digital Customer Experience Journey.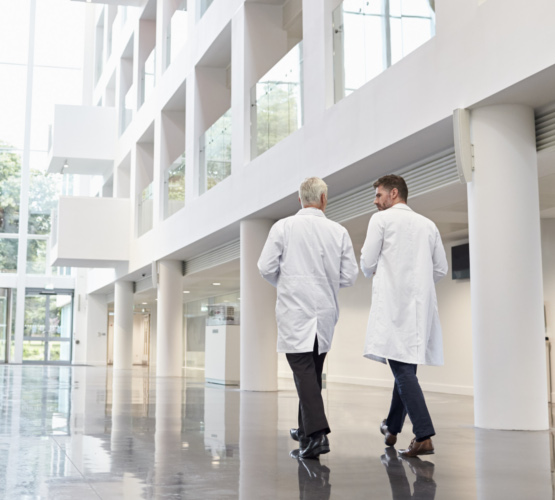 Making professionals' work easier and more meaningful
To keep their employees motivated and help them cope with the increasing amount and complexity of work, healthcare organizations need to look for ways to empower their employees through modern collaboration and productivity tools that help in making their daily work easier and more meaningful.
We have a broad expertise in helping our customers to create digital care path management and remote appointment & consultation management solutions to enable professionals to serve a larger amount of customers and focus resources and expertise in the most meaningful way. In addition, we can help healthcare organizations to implement and adopt the latest secure and mobile employee collaboration tools specifically tailored for use in healthcare and welfare industry.
For more about how we can help make professional's daily work more meaningful, see our Employee Experience Journey.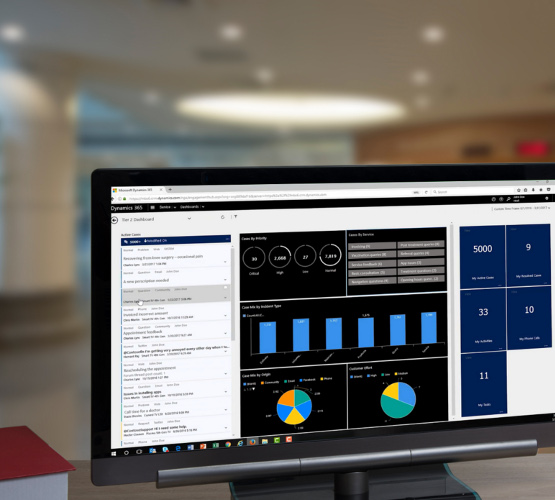 More effective healthcare operations with digitalization
Operating an effective healthcare organization whilst being subjected to ever increasing demands for transparency, efficiency, and data security & privacy can be challenging. It's critical to have real-time access and control over vast amounts of organization-wide data supporting decision-making. Importance of digitalizing administrative processes should not be overlooked since their poor performance can negatively impact many other areas of operation.
We have several years of experience in working with Nordic organizations in the healthcare and welfare industry to achieve higher operational productivity with our proven solutions including:
Customer Relationship Management (CRM) for healthcare
Enterprise Resource Planning (ERP) for healthcare
Digital collaboration and mobile work for healthcare professionals
Quality & Management Solutions
Public sector case management
Electronic meetings with Innofactor Cloud Meeting
GDPR compliant Personal data file and log data management
Read more about our solutions for digitalizing your healthcare operations below and start your Digital Operations Journey with us!
Why choose Innofactor as your partner in digitalizing your healthcare services and organization?
For years, we have invested in building our competency and understanding of what it takes to successfully design, deploy and use digital healthcare services and solutions together with leading Nordic organizations. Our solutions and products targeted at healthcare organization are proven in use and secure by design. Thanks to our experts and visionary customers, we know what it takes to realize the benefits of digital healthcare operations and more personal digital healthcare services for the benefit of your customers, employees and organization.
To learn more, look at some of our solutions below and don't hesitate to get in touch. We promise you quick results, a solid return-on-investment and look forward to a long-term successful partnership in building your modern healthcare and welfare organization together.