Innofactor to acquire Danish Bridgeconsulting A/S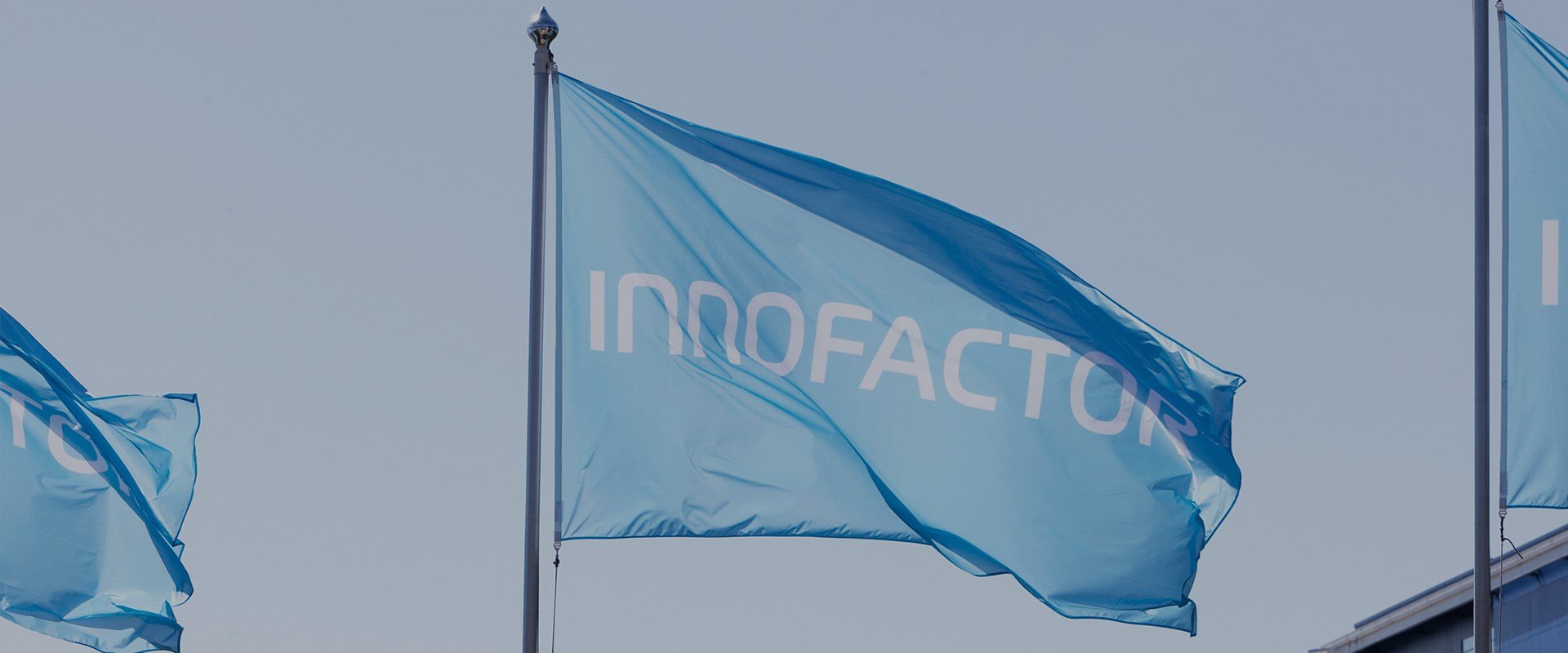 Innofactor Plc Stock Exchange Release June 25th, 2012, at 12:50 Finnish time
Innofactor Plc has today signed a contract to acquire the entire share capital of Bridgeconsulting A/S from its management. 3 % of the shares of Bridgeconsulting A/S will be acquired directly and the rest 97 % will be acquired through acquiring the entire share capital of Bridgeconsulting Holding ApS. Bridgeconsulting is the leading Danish IT services company focusing on producing Business Intelligence solutions based on Microsoft technology. The acquisition supports Innofactor's growth strategy announced last year. Innofactor's strategic goal is to expand operations to the neighboring countries through mergers and acquisitions and to become the largest provider of Microsoft-based solutions in Scandinavia.
Leading Business Intelligence know-how in Denmark with a good track record on growth
Bridgeconsulting is focusing on providing Business Intelligence, Data Warehousing and Corporate Performance Management solutions. The company is highly ranked Microsoft Business Intelligence Partner in Denmark, and has been awarded as the Microsoft's business intelligence partner of the years 2009 and 2010 in Denmark. Bridgeconsulting's customers include large Danish organizations both in public and private sector, including companies like SAS, Unicef, TDC, DONG Energy, Ministry of Environment and Copenhagen Municipality. The net sales for the last fiscal year (from October 2010 to September 2011) were approximately 3.28 million euros (18% growth) and operating profit (EBITDA) was approximately 0.14 million euros. The net sales for the current fiscal year (from October 2011 to September 2012) is estimated to be approximately 4 million euros and EBITDA approximately 10 %. The company employs 25 people in Copenhagen, Denmark. The management and employees of Bridgeconsulting are transferred into Innofactor group as existing employees. Bridgeconsulting and its financials will be consolidated into Innofactor Group from July 1st, 2012.
The acquisition price will depend on Bridgeconsulting's realized EBITDA of the next 12 months (from July 2012 to June 2013). The acquisition price will be paid in Danish kroner and in Innofactor Plc shares and is estimated to be approximately 2.0 million euros. The minimum purchase price is approximately 1.6 million euros and the maximum purchase price is approximately 3.0 million euros. Approximately 1.26 million euros of the acquisition price will be paid in cash before July 16th, 2012 and the rest is intended to be paid with Innofactor Plc's shares during second half of 2013. The cash part of the transaction is intended to be financed with a new maximum 1.25 million euros bank loan. 75% of the shares are subject to transfer restrictions which are gradually released during a period of 36 months starting from the date of the final purchase price payment in shares.
Bridgeconsulting A/S will change its name into Innofactor A/S.
Innofactor's growth strategy progresses
"High level of competence and clientele of Bridgeconsulting is a perfect complement to Innofactor's business operations. Together we will be capable of serving our international customers faster and more extensively as well as working to expand our clientele. The expansion of our solution range in the Nordic countries will improve our competitiveness and support our strategy of international growth", says Sami Ensio, the founder and CEO of Innofactor.
"Acquisition of Bridgeconsulting is the first step in international expansion of Innofactor's system integration business and provides an excellent platform to grow a substantial Microsoft-focused business in Denmark", says Janne Martola, Vice President of International Business and Acquisitions of Innofactor.
"Demand for Business Intelligence solutions based on Microsoft technology has increased tremendously in recent years in Denmark, at the expense of other technologies. Merger with Innofactor makes us a strong player in the growing Microsoft market in Nordics. We are also pleased for the opportunity to expand our offering with other productivity solutions offered by Innofactor, for which we also see significant market potential", says Christian Andersen, the CEO of Bridgeconsulting, who through the merger will become General Manager of Innofactor in Denmark and a member of the Executive Board of Innofactor Group.
Bridgeconsulting A/S's net sales, EBITDA and operating income in the financial periods from October 1st 2010 to September 30th 2011 and October 1st 2009 to September 30th 2010 were according to Danish Accounting Standards as follows (thousand euros):
| | | |
| --- | --- | --- |
| | Oct 1,2010 - Sep 30,2011 | Oct 1,2009 - Sep 30,2010 |
| Net Sales | 3,277 | 2,768 |
| EBITDA | 142 | 181 |
| Operating Profit (EBIT) | 95 | 143 |
Bridgeconsulting A/S's balance sheets on September 30, 2011 and September 30, 2010 were as follows (thousand euros*):
| | | |
| --- | --- | --- |
| | Sep 30, 2011 | Sep 30, 2010 |
| Fixed Assets | 127 | 77 |
| Receivables and current assets | 982 | 758 |
| Total | 1,109 | 835 |
| Equity | 191 | 207 |
| Liabilities | 917 | 628 |
| Total | 1,109 | 835 |
The currency rate used in the above figures: 1 euro = 7.44 Danish Kroner.
INNOFACTOR PLC
Board of Directors

Further information:
Sami Ensio, CEO
Innofactor Plc
Tel. +358 50 584 2029

Distribution:
NASDAQ OMX Helsinki
Main media
www.innofactor.com
Innofactor is the largest Microsoft-focused IT service provider in Finland and Microsoft Country Partner of the year 2011. Innofactor operates as a system integrator and also develops software products of its own. Innofactor's clients include major companies and public administration organizations. The net sales for 2011 were about EUR 17.2 million, increase of 74.5 percent on the previous year. With 52 % average annual growth during last 6 years, Innofactor has been the fastest growing IT company in the NASDAQ OMX Helsinki. Innofactor has approximately 190 employees working at six locations across Finland.
Bridgeconsulting is a consulting and project services provider, providing Business Intelligence (BI), Datawarehousing (DW) and Corporate Performance Management by a team of committed and highly skilled consultants. Every day, Bridgeconsulting helps a wide range of Danish organizations make more informed decisions and develop their business through value creating, userfriendly, and comprehensive solutions. Bridgeconsulting has decided to focus on the Microsoft platform and is today the largest and most highly qualified Microsoft® Managed Business Intelligence Partner and Microsoft® Gold Certified Partner specialising in Business Intelligence in Denmark.