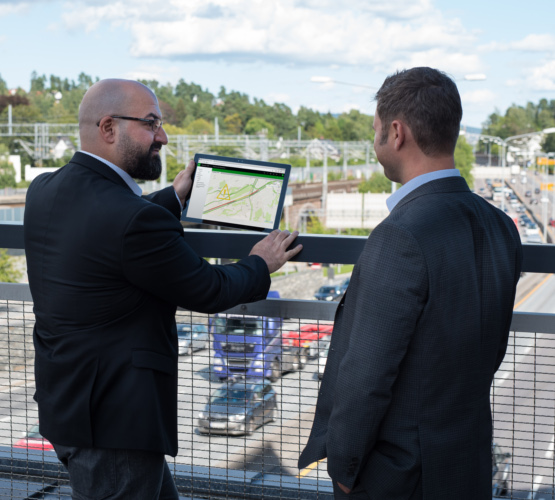 Create business value, accelerate innovation and increase productivity by digitalizing your operations
To stay ahead of the game, the modern organization must be able to transform its operations at a faster pace than ever before. Digitalizing business processes and leveraging new cloud based business applications enables companies to do so by giving them better control over their operations. This is achieved by optimizing the usage of resources and leveraging the wealth of information spread across the organization to make better decisions and accelerating innovation by making business processes more agile.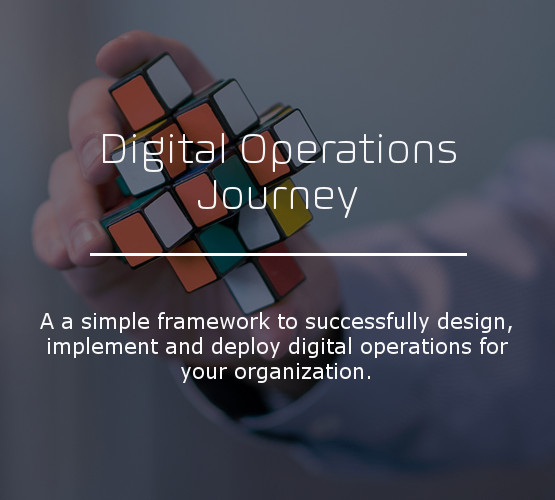 Get Started with Innofactor Digital Operations Journey
As a leading Nordic provider of digitalization and cloud solutions and working closely with world class partners and customers such as Microsoft, Mitsubishi and Linco Foods, we have the expertise to help your organization take the next step in digitalizing your operations.
Learn more about the five phases of Innofactor's Digital Operations Journey below!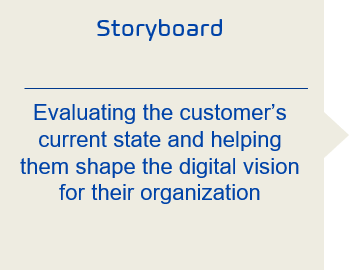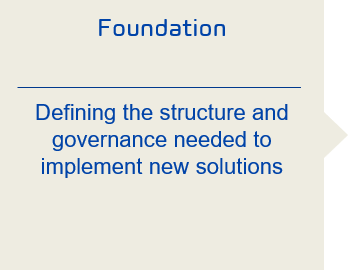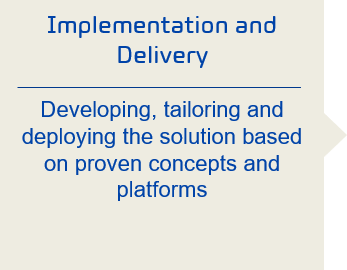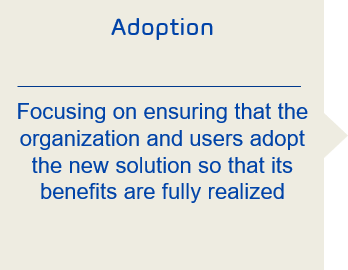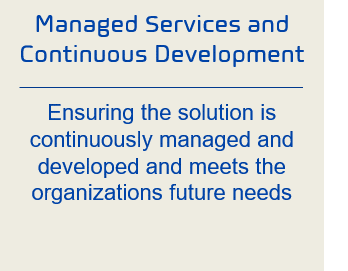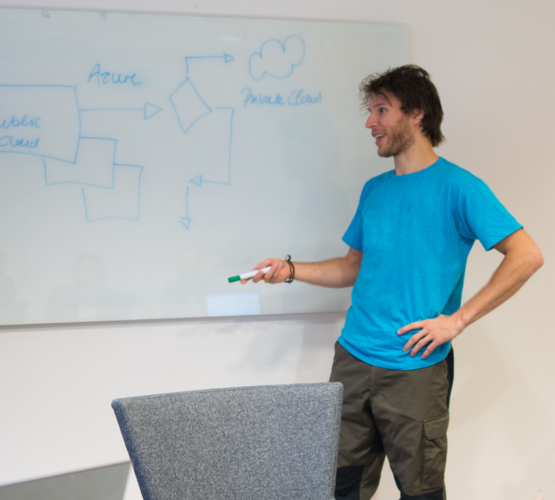 Step 1: Storyboard – Evaluating your organization's current state and helping you shape a digital vision
Do you have several high-cost manual and ineffective operative processes without good support?
Are your operative applications hard to use and thus lack your employees' acceptance or full support?
Do you know how to get real-time reliable information about your business for your management?
Our solutions
We offer a centralized, cost-efficient Microsoft Dynamics cloud environment with Innofactor add-on solutions.
We use modern and user friendly Microsoft Dynamics –family solutions, Innofactor add-ons and create customized Power Apps when needed.
We collect for you all information about your current business in real time by using Microsoft Azure, PowerBI and Innofactor add-ons.
Your benefits
You will discover how to build a modern and cost-effective solution.
You will gain understanding how to increase productivity and improve your operations.
You uncover ways to make data-driven, more accurate business decision.
What we deliver?
We help you decide on scope and focus of your journey.
We arrange workshops and create a Proof of Concept for you.
We will deliver a report with analysis about your current status and future opportunities as well as provide a demo system when it's relevant.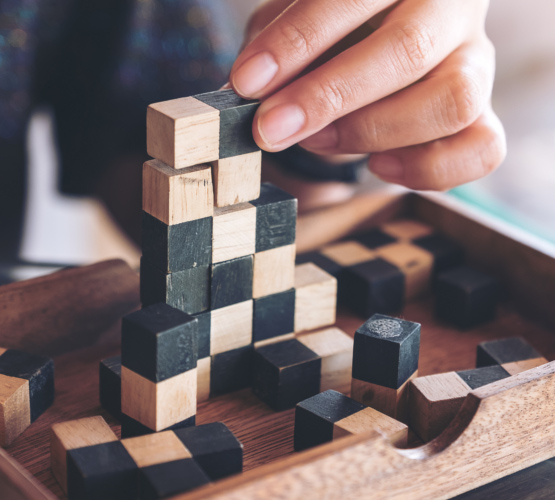 Step 2: Foundation – Defining the structure and governance needed to implement new solutions
Do you have a roadmap for reinventing your operative systems?
Do your employees require expertise in how modern cloud solutions could streamline your business processes?
Our solutions
We deliver a high-level architecture view, key requirements and a roadmap for digitalizing your operations.
Our framework will help you define a cloud enablement process, organization, governance, and ensure you operate according to laws and regulations.
We facilitate workshops where your employees can increase their knowledge about new opportunities to drive operational efficiencies.
Your benefits
You get a blueprint for a modern digital operative system environment that meets your needs and objectives.
You will get a plan for how to save time and money by digitalizing your operations.
Your employees will get a better understanding of the opportunities to digitalize operations in your organization.
What we deliver?
We help you to define the focus and scope for your new operational cloud solutions, host engaging workshops and create the needed plans for you.
We will design the right high level process and technical architecture, identify key requirements and roadmap and provide you all the needed documentation.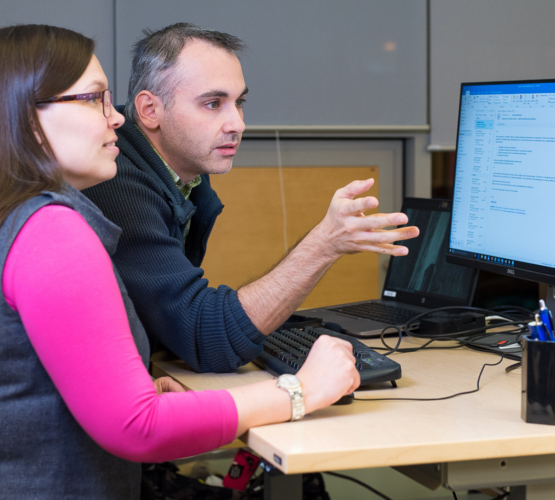 Step 3: Implementation and Delivery – Developing, tailoring and deploying the solution based on proven concepts and platforms
Are your IT projects always late and over budget?
Do you have problems finding the right resources and support from your IT provider?
Does your IT provider fail to fully understand your business, employees and customers?
Our solutions
Our cloud-based solutions, Innofactor architecture (e.g. separated analytics and PowerApps) and cloud-era delivery model guarantee your projects stay on time & on budget.
Our flexible Nordic resource pool ensures you get the right people for your project.
We understand our customers' business, industries, employees and customers, and have a great communication model that ensures you stay on top of what's happening throughout the whole implementation.
Your benefits
You will save time and money as your solution is delivered according to scope and plan.
You stay on top of what's happening with our delivery and can react to changes fast and effectively.
You will get a solution that really fits your needs.
What we deliver?
We offer PRINCE2-based project delivery models including agile SCRUM, semi-agile SureStep and traditional Waterfall options (complete, standard and light levels) – we will help you select the best model for your needs.
We will deliver a comprehensive documentation including e.g. project plans, technical, information security and testing documents.
The end result is a solution that works perfectly for your needs.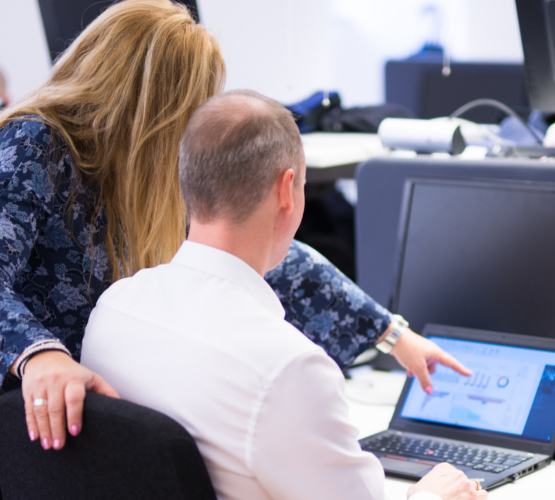 Step 4: Adoption – Focusing on ensuring that your organization and users adopt the new solution so that its benefits are fully realized
Do your employees find it challenging to start using new systems and solutions?
Do your employees use systems (e.g. CRM and ERP) in different ways than planned, and because of that data quality is poor?
Does it take too much time to get benefits from your IT investments, or is it hard to calculate them?
Our solutions
We emphasize users' motivation (e.g. highlighting key benefits), training, hands on support and usage, especially in the beginning of the use of the new system.
We help you create a playbook for using your new solutions correctly and effectively.
We co-create a benefit plan with you that details how the benefits of your new solution should be realized and measured.
We support your solutions' governance and its development.
Your benefits
You will get full return on your investment and your new solutions are used in the right way.
Your data quality and user satisfaction are improved and workload to your IT-support is lower.
You start seeing the benefits of digitalizing and automating your operative processes faster.
What we deliver?
We support you in motivating your employees by highlighting the key benefits of the new solutions, training them and giving hands on support when needed.
We will deliver a benefit plan and training materials including videos.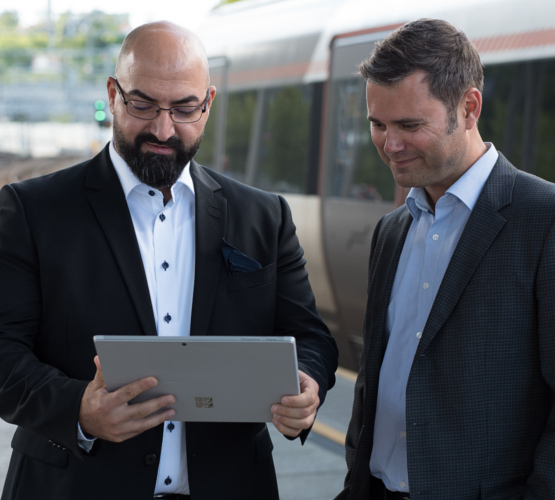 Step 5: Managed Services and Continuous Development – Ensuring the solution is continuously managed and developed and meets the organizations future needs
Does your business keep constantly changing creating continuous change requests for your IT solutions and architecture?
Does implementing changes take too much time end up being very costly?
Is your return on investment good enough and can you realize benefits from fast developing solutions?
Our solutions
Our architecture enables fast and cost-effective changes, which can also be done by your employees.
We dedicate a solution specialist for you throughout the service.
Our managed service and continuous development process takes care of both updating your solution, as well as the playbook and user documentation.
We also offer re-training your employees as a part of our service.
Your benefits
Your solution always fits your current business situation and your employees' needs.
You will save time and money by focusing more resources on supporting your own business.
You can ensure that you will get maximum benefits from your solution throughout its lifecycle.
You don't have to keep up with new features and assess whether they are relevant for your operations – we will.
What we deliver?
We offer reliable managed cloud service including all updates and 24/7 service.
We also offer continuous development service with an updated roadmap, a dedicated service manager and a solution specialist to help you maximize your benefits.
We deliver system updates, updated roadmaps, benefit plan documents, training materials and videos.
Meet some of our customers who we're helping to achieve higher operational productivity through business process digitalization
Our solutions for Digital Operations Journey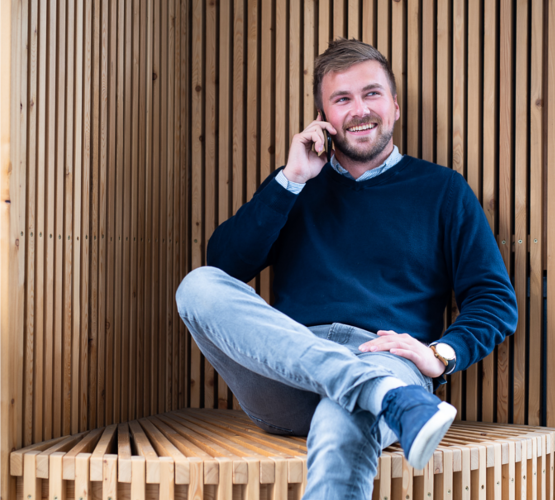 Didn't find what you're looking for? Leave us your contact details and we'll be in touch!