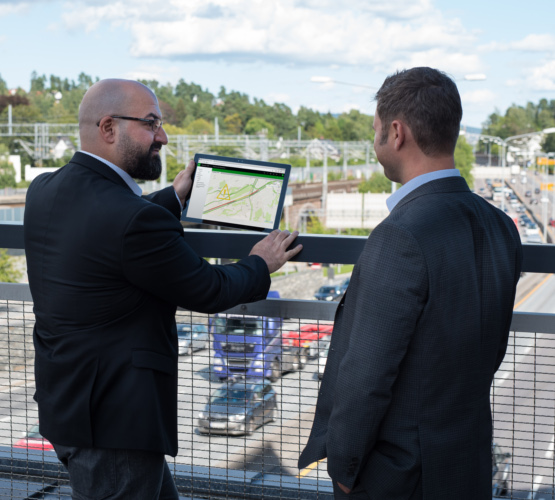 Your trusted advisor in business and operational transformation
To stay ahead of the game in a digital intense environment, an organization must be able to transform its operations at a faster pace than ever before. Connecting data, processes and people with intelligent business applications enables organizations to optimize their operations and customer experience to drive business agility with no limitations. It's achieved by providing people with real-time data and insights to empower decision making and drive innovation within the daily business processes and ways of working.
Why move business solutions to the cloud?
A flexible cloud solution allows operational planning well into the future for all kinds of organizations.
Learn more about the cloud environment by watching the video, where our expert discusses the benefits of Microsoft cloud in more detail!
Sales & Marketing
Sales & Marketing needs to work closely together to serve today's customer within digital selling. The new journey is digital, proactive, and agile and where organizations must start using their real time data to establish whom their customers for life are, with acquisition cost and lifetime value in mind.
Innofactor helps its customers to activate their digital selling capabilities and leverage best practice digital marketing tools and methods to provide customers with a better buying experience and drive more leads and deals.
Customer Service Enablement
Many organizations believe that their ability to provide proactive digital customer service is not on an adequate level. This leads to a siloed and disconnected customer experience and makes it harder for customers to get a quick resolution to their issues.
Innofactor helps its customers to design and build better omni-channel customer service by leveraging modern capabilities like chatbots, self-service portals and integrated voice service solutions.
Finance and Operations
Today's organizations are increasingly dependent on having real-time visibility to financial and operational data. Modern cloud-based finance and operations solutions support decision making and help streamline operations by providing decision makers the right insights at the right time.
Innofactor offers leading finance and ERP solutions based on the market leading Microsoft Dynamics 365 business application platform to both SMB and Enterprise organizations.
Project and Membership Management
The success of project based organizations and businesses in dependent on how well they can ensure project success and profitability and optimize the use of resources. Innofactor has long experience in running project based business as well as delivering leading solutions that help project business organizations to succeed.
Membership organizations are driven by the need to provide great service and run membership operations effectively. Innofactor has developed leading membership management systems for its customers and has a market-leading position in this segment in Sweden.