Modern Case Management with Innofactor Dynasty 10
Dynasty 10 is a versatile software suite for information management processes of any size. Processes can be flexibly modified to meet the needs of different fields of operations, which makes Dynasty a suitable case management tool for both municipal and state administration.

During its 30 years of existence, Dynasty has been continuously developed to match the customers' needs. In the new Dynasty 10, the experience and competence that Innofactor has acquired from its 250+ customers in municipal and state administration comes together with modern user-oriented software design.
Dynasty's main functionalities include case and document management, the management of agreements and decisions by office-holders and administrative bodies, publishing services and a contact information register.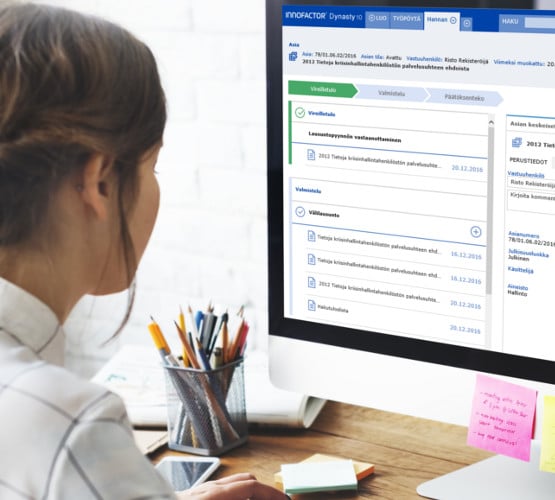 Your User Experience in the center
The software design is user-friendly, and the information and tasks that are most important for the user are clearly visible in the electronic working environment.
The user interface is modern and intuitive with clear, straight-forward workflows. The user is able to edit the views to support his or her particular tasks in the best possible manner.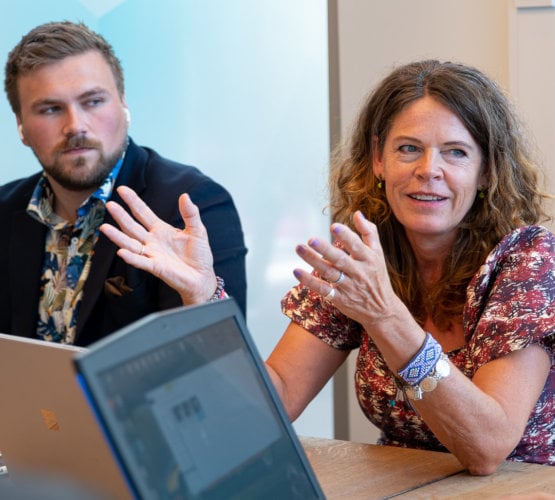 Mobile and Secure
Innofactor Dynasty 10 works conveniently on all types and sizes of mobile devices. This allows the user to complete important case management tasks, such as electronic signatures, anywhere without logging in at the workstation.
Thanks to the technologically modern HTML5 platform-based solution, the application needs no installation but can be used instantly on any device.
The state-of-the-art information security, reliability and traceability of the solution fulfil the requirements set for state administration systems. Innofactor® Dynasty™ has been granted SÄHKE2 certificate by the National Archives that ensures its compliancy with information systems used for public sector case management in Finland.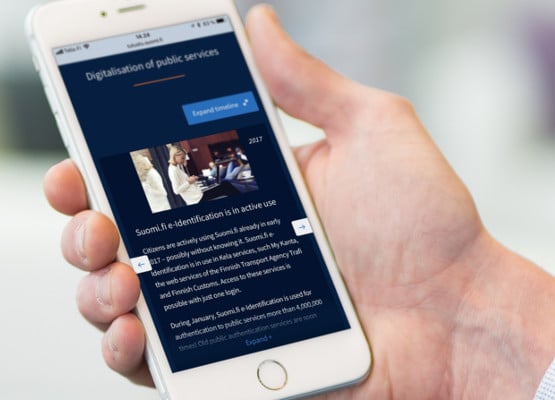 Open and Compatible
Innofactor Dynasty Case Management integrates seamlessly into the working procedures and systems of public administration. Case management professionals are also able to use familiar Microsoft productivity tools and even the latest existing CRM and ERP systems effortlessly.
The software includes flexible additional functions such as an electronic meeting service, information management plans and electronic signatures. Innofactor Dynasty 10 Case Management Suite also allows the integration of other electronic services and license administration services, and it fulfils all the case processing requirements set for public administration.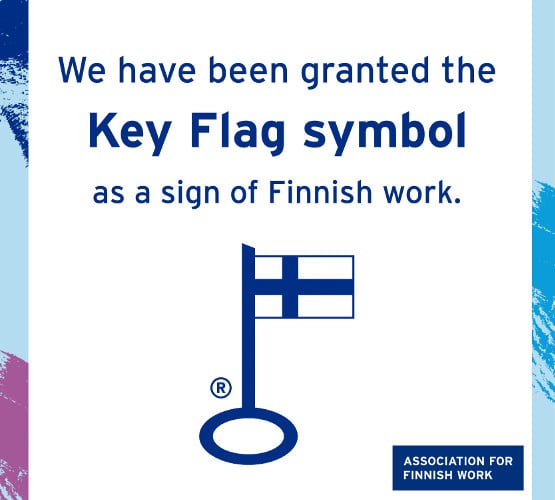 Leading Finnish Case Management Solution Suite, used by over 250 organizations
Innofactor Dynasty is a leading Finnish information and case management solution suite for public administration. It meets the SÄHKE2 and information security requirements and has already been adopted by more than 250 organizations.
We are very proud of the Dynasty community that includes thousands of users and dozens of Innofactor employees who work with the product. With the support of this community, we have been able to develop Dynasty to be the leading information and case management solution suite in Finland.