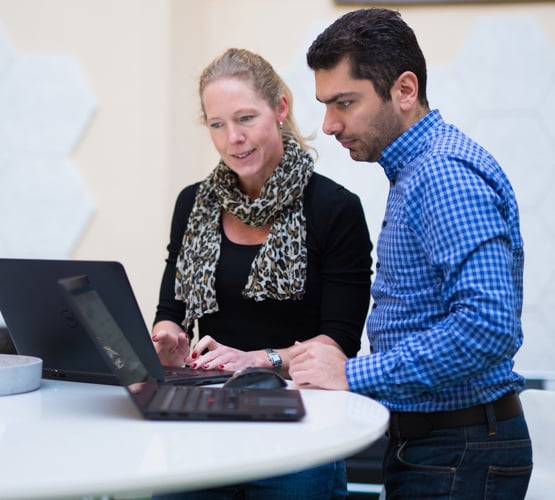 Innofactor has its origins in entrepreneurial mindset and a passion for solving complex puzzles
The growth of Innofactor is based on start-up companies joining together to create a Nordic challenger in the Microsoft partner community. With over 20-years of experience we are excited to plan the future as a renowned Nordic IT partner. Our employees are the key factor that has enabled our fast growth from a start-up to a Nordic stock listed company. Our culture is about fun, adventure, tenacity, and resilience to complete what we start. We encourage our people to take responsibility, innovate and collaborate to create new solutions.
What is the best thing about Innofactor? Our employees tell:
(Turn on subtitles!)
Want to know more about life at Innofactor? Get to know our employee stories in our blog!
Read more in our blog!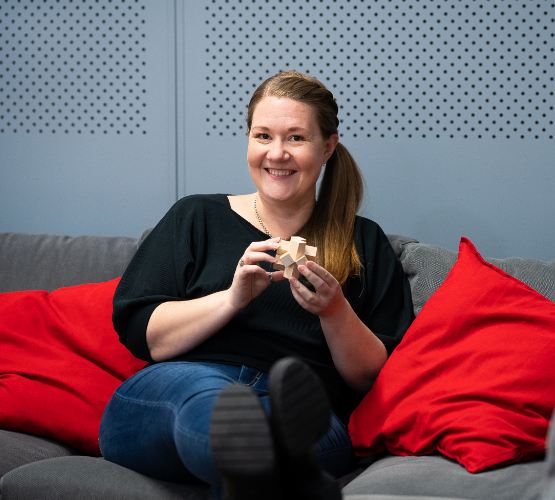 Consultants
Our consultants are highly skilled professionals with a deep understanding of our customer's business, and they know how to communicate with the development team in a way that together they will find the best solution for the customer's needs. They play a significant role in projects; as they support our customers in adopting and making the most of new technologies and enterprise solutions. Our consultancy services often align with Microsoft ecosystem and focus on tools ranging from digitalization, cloud infrastructure, service design, and cybersecurity to CRM and ERP systems.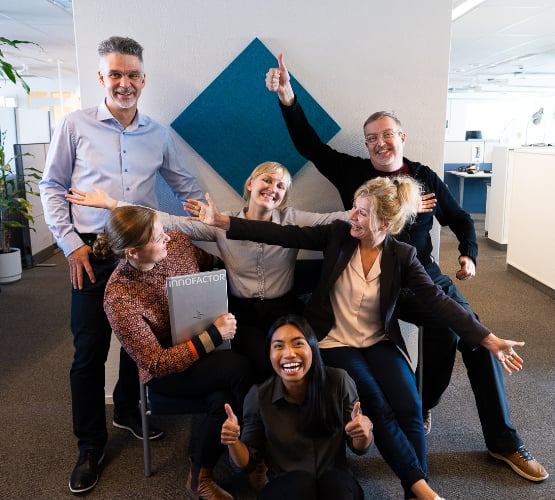 Developers
Our everyday heroes, the developers, have the exciting role of working both on Innofactor's own products and creating innovative software solutions for our customers. They are a mix of young talents and senior professionals working in agile teams whose motivation is just as high as their skills. Our developers are passionate about continuous learning and creating high-quality code, and they get to work with a variety of technologies such as .NET, HTML & CSS, SPA-libraries (Vue.js, React or Angular), C#, ASP.NET MVC, Node.js and Azure IaaS & PaaS.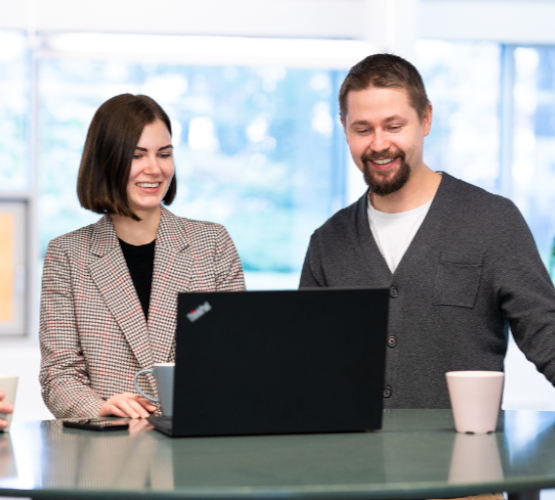 Cloud Services
We are responsible for managing several customers' cloud services. Besides Azure cloud, we also use our own data warehouse. Our Managed Services Team plays a critical role in ensuring high quality service for our customers. As a cloud team member, not even the sky can limit your growth to become a top expert in cloud services.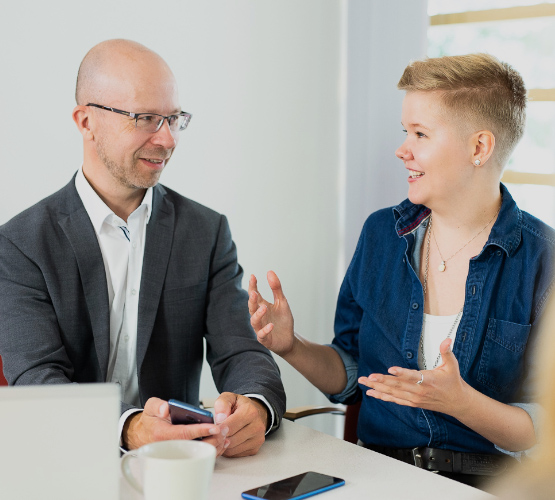 Customer Support
Our customer support teams are responsible for ensuring timely and high-quality services for our customers. We aim to offer the best possible customer experience and our customer service team is recognized for their competence and passion for serving our customers the best possible way. Innofactor has two customer services teams, one in Finland dedicated to Finnish customers and one in Sweden, dedicated to serving our customers in the other Nordic countries.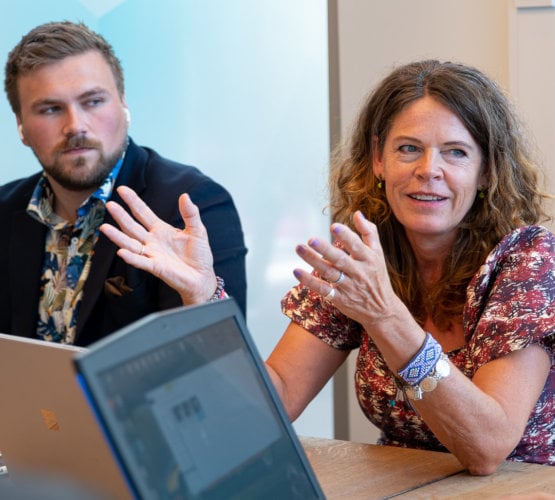 Project and Service Managers
In addition to more technical roles, we have both project and service managers at Innofactor. These roles are all about making sure things run smoothly with the team, customer, and projects and services. In these positions you have an opportunity to work closely with our customers and create first class digital solutions which help our customers to run their businesses and operations. We hire project and service managers in all of our business units.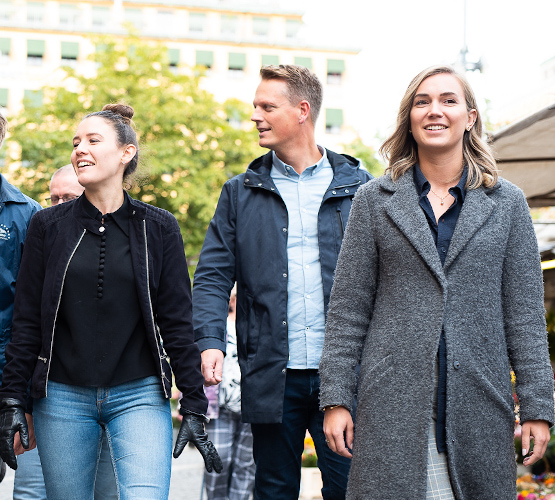 Sales and Marketing
Our sales professionals work with customers from both public and private sectors. Our bid managers, sales managers and account executives have an opportunity to create value-adding sales propositions for our customers. Working in sales typically also involves working with several other stakeholders, therefore giving the individuals a firm understanding of the different kinds of projects we work with.
The role of marketing and communications is to make sure that our customers and other stakeholders understand and receive the latest information regarding Innofactor's offering as well as building leads for our sales teams. Marketing and Communications utilizes modern digital marketing tools and is divided into group and country functions. The group team is responsible for Nordic content, events, marketing activities and brand. Country specific teams have the responsibility of tailoring the message to reach the local customers.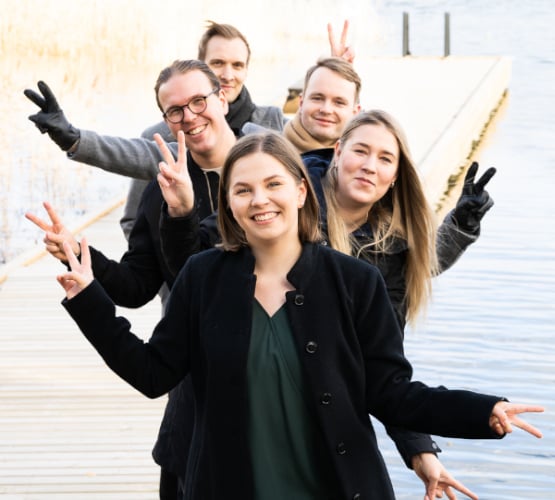 DigiStars
As a socially responsible business we want to do our part in employing people with little or no work experience. Aim of the DigiStar program is to develop future talents and offer work experience to people who don't yet have it. The program is aimed at recent graduates or students who are finishing up their studies. We offer a permanent full-time contract to all DigiStars.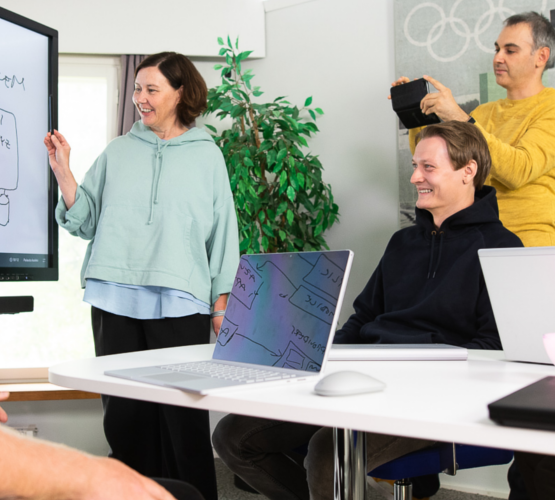 Product Development
Our product development teams are responsible for creating Innofactor's own software products. Our vision is to develop solutions, which provide value and support our customers' operations. In Product development roles, employees need to combine a deep customer understanding with the opportunities of modern technology.
Our product development organisation is a Nordic working environment since all our products target the Nordic market.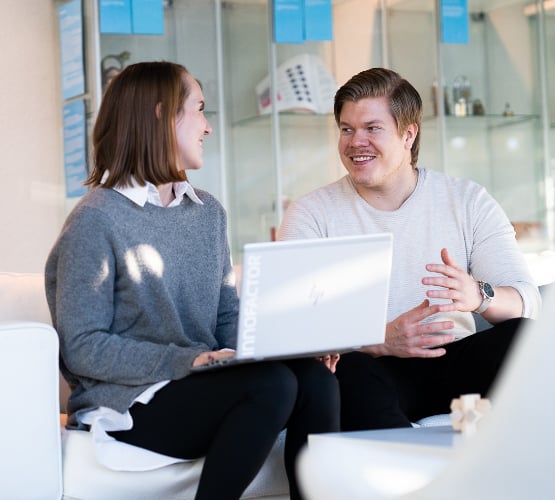 Business Administration & Management
Our customers deserve only the best, and for our employees to fully utilize their expertise, our Business Administration and Management team takes care of Innofactor's employees at every level of the organization. HR-related questions, quality functions as well as financial and legal affairs, and the functionality of our internal IT services are covered by our Business Administration and Management superstars. As a growing organization, we have many exciting development projects focused on supporting this growth and improving the way we work.