Smarter Together Experience Room
Learn how to take your team to the next level with Microsoft Office 365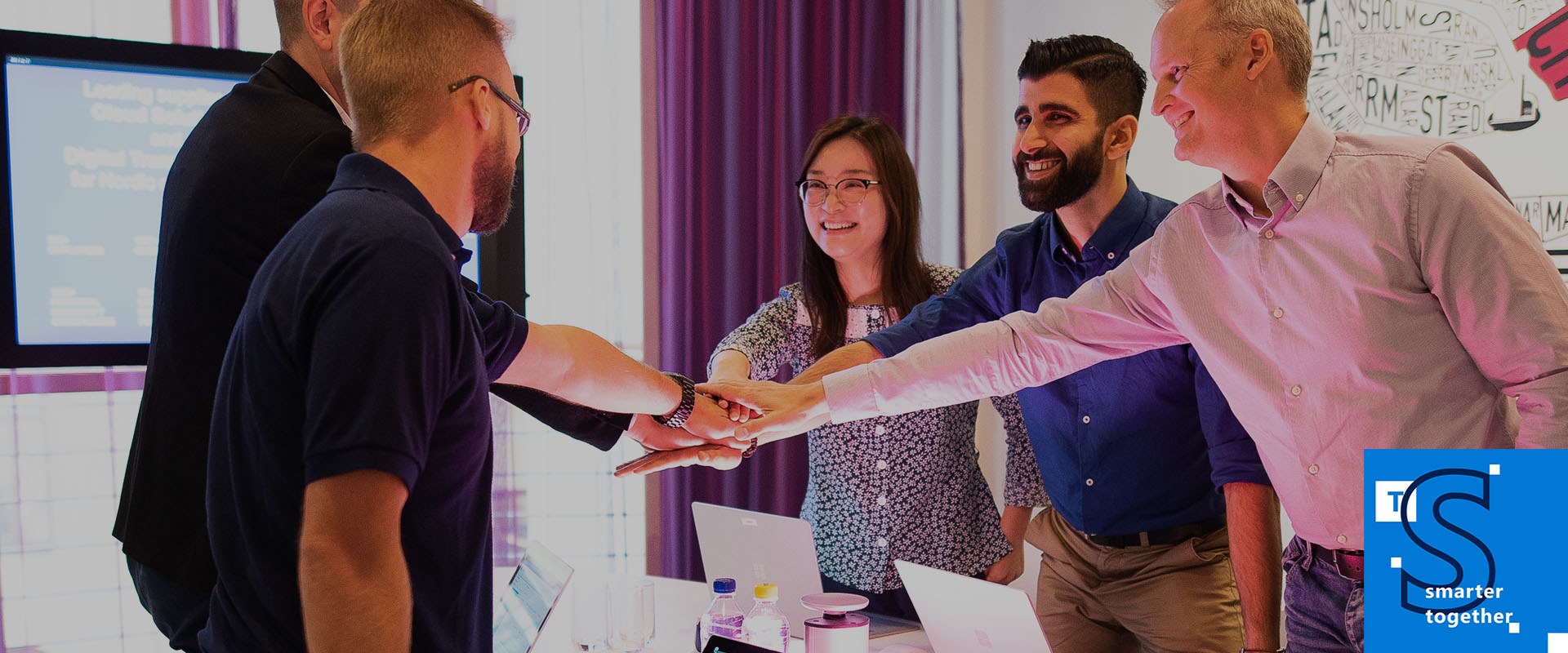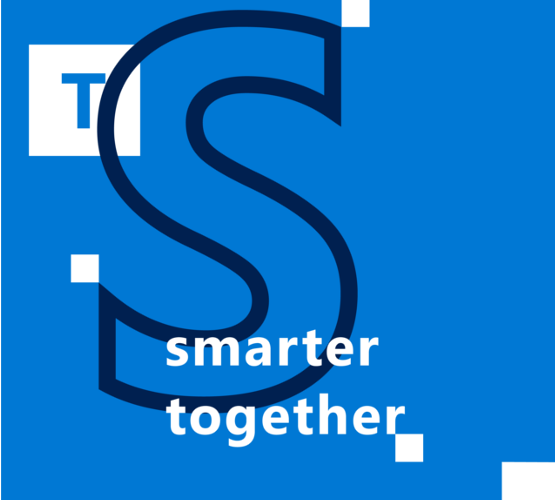 What is Smarter Together Experience Room?
The Innofactor Customer Immersion Experience is a half-day session targeted to mid and large sized organization leadership teams held at the Innofactor Offices in Stockholm, Sweden & Espoo, Finland.
It is a unique concept to present how an integrated cloud-based collaboration solution enables your teams to access, co-author and share their work in an engaging way and safely.
During the session, the customer leadership team gets to engage in exciting real-life collaboration scenarios using a fully integrated cloud solution environment powered by Microsoft 365 applications, such as Microsoft Teams, Modern SharePoint and Office suite.
Innofactor's and Microsoft's experts guide the audience through the session providing key insights and sharing best-practices excelling your team's workflow efficiency in a smart way.
Learn how to take your team to the next level with Microsoft Office 365!!
Book a session in the Smarter Together Experience Room! Leave us your details and we'll be in touch.
Book Now!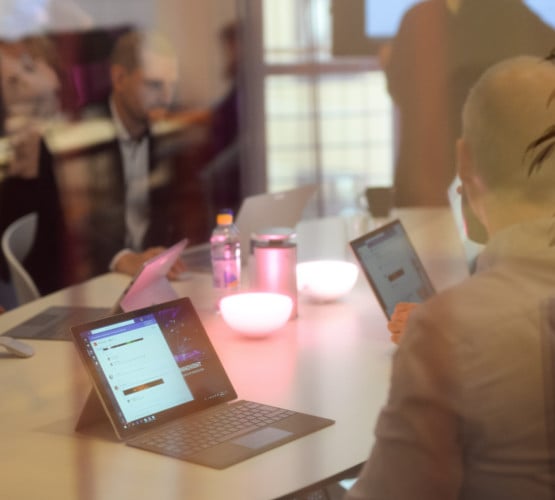 Why attend?
By attending, you and your leadership team will get to experience first-hand how integrated collaboration solutions enable digital transformation in a modern and engaging way and discuss central topics around your organization's collaboration practices together with Innofactor's leading experts:
What are the best practices of leveraging modern business applications to drive more value and leverage data as a strategic resource to make better decisions?
What onboarding is required from the organization?
How should organizations get started in taking their collaboration to the next level and plan the right architecture?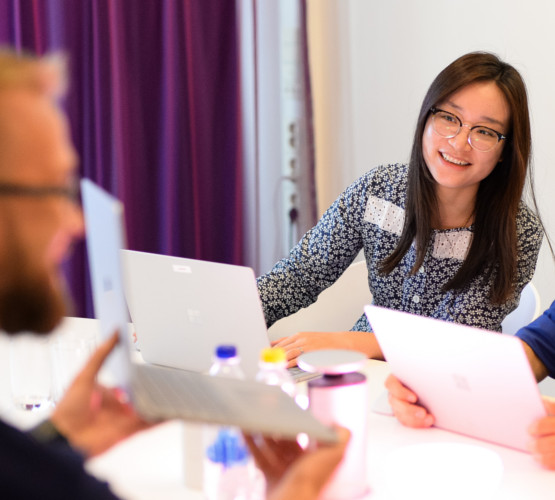 Attend if you're looking for an answer to any of these questions:
CEO:
How do we leverage digitalization and modern cloud solutions to collaborate more efficiently and safely to drive speed of work and shareholder value?
HR Director:
How do well modern tools increase employee satisfaction and enable collaboration between organization when needed.
CIO:
What's the right solution architecture to upgrade our collaboration solutions in a secure, manageable and cost-efficient way, and what's expected from a modern IT team?
Sales Director:
How do I transform my sales team and adopt a new way to sell by leveraging modern tools and processes?
CMO:
How do I increase marketing ROI, collaborate across teams, manage my assets and share my content with sales?
Related news and stories
What's it like to experience a Smarter Tomorrow with Innofactor? Hear it from our customers.
We offer customers two different kinds of Experience Rooms
Smarter Together, featured on this page, focusing on Microsoft Office 365 and modern collaboration, and
Smarter Business, focusing on Microsoft Dynamics 365 and operational productivity.
Here's a story by our customers who visited the Smarter Business Experience Room.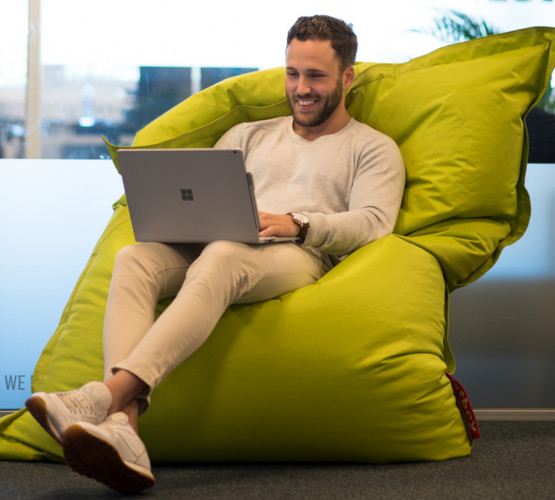 Want to book a session or learn more? Leave us your details and we'll be in touch!
"It's the best way I've seen to not only explain, but actually experience business process digitalization for real. Entertaining, easy and straightforward!"
Peter Nicks
Territory Channel Manager
Microsoft, commenting Innofactor's Smarter Business Experience Room